Climbers wishing to attempt Everest have always needed a permit from the government. However, when applying for a permit now you will have to prove that you have climbed mountains over 6,500 metres previously.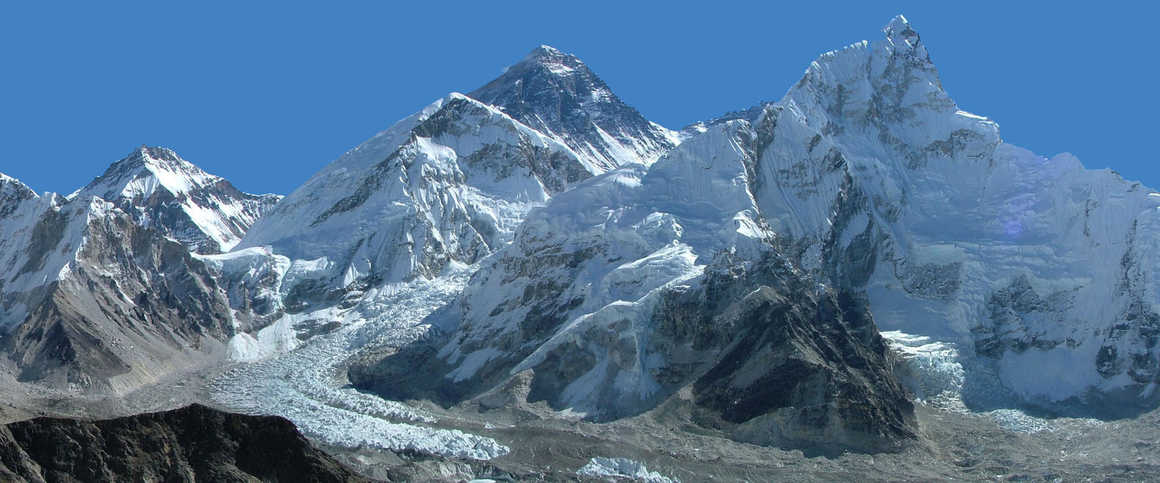 A need to improve safety 
On top of this, officials have stated that disabled people along with the old and very young will also face bans.
"We cannot let everyone go on Everest and die. If they are not physically and mentally fit it will be like a legal suicide. The disabled or visually impaired people usually need someone to carry them, which is not an adventure. Only those who can go on their own will be given permission."

This new regulation is designed to improve the safety of other serious mountaineers and keep the "glory" feeling of reaching the summit.
Permits for the mountain can cost upwards of $10,000 depending on the season and this has always been a solid source of revenue for the Nepalese economy. However, it is still very much unclear how authorities will check for "proof of competence" as a mountain like Aconcagua, standing at almost 7,000 metres, can be trekked with no technical climbing sections.

Since Hillary and Tenzing's famous first summit in 1953, the popularity of Everest has increased year by year and become quite controversial in recent decades. Climbing Everest is dangerous enough, but with over 600 climbers a year trying to reach the summit, the crowded slopes make for a much more dangerous climb.
Although the Nepalese economy has welcomed this influx of climbers, mountaineers have expressed their growing concerns for some time.
The first woman to conquer Everest in 1975, Junko Tabei, expressed her concerns recently about the crowded situation on the mountain. "Allowing a large number of climbers in a season poses high risks to the mountain environment and the climbers as well," Tabei said.
The new measures being enforced by the authorities should help ease congestion and make the mountain a slightly safer place.
All people under the age of 18 and over the age of 75 will be banned. Although disabled people are very rare on the mountain, they will be banned also.
Mountaineers have supported these new regulations. Once, Everest was a mountain that could only be summited by the best mountaineers in the world. However, in recent years with the development of commercial climbs, novice climbers are turning up who have never used an ice axe or worn crampons before.
These 'clients' have been relying on their professional guides to get them to the top. However, as many mountaineers have argued, novices are unable to help other climbers should anything go wrong on the mountain. Novice climbers are actually a liability to others which can be the difference between life and death when climbers are on the edge of exhaustion at high altitude.
Acting secretary of the ministry of tourism, Mohan Krishna Sapkota, believes that "Such a rule is going to be introduced to maintain the glory of Everest". We just hope it maintains climber safety.

Sapkota continued by saying "Everyone is going to Everest, which has increased the risk levels for climbers on the mountain. The Everest summit should be dignified and an issue of glory, so for that the ministry is working on introducing some limits".

Ang Tshering, Sherpa president of Nepal Mountaineering Association, has stated that the new rules had been discussed frequently in the past and was surprised to find they were actually being implemented. "Earlier such plans were aborted because of pressure from human rights organisations and foreign embassies."

Supporting the new ban, Ang Tshering said "those who need personal assistance or to be carried to reach the top should not venture on the peak." Ang Tshering also noted that China has had age restrictions in place for some time on the Northern side of Everest.

Although Everest summit is now out of the question for novice climbers, Base Camp Everest is open to all trekkers of all abilities.