Jordan remains one the most popular day trip destinations for tourists who travel to the Middle East or Northeastern Africa - whether it's day trips from Israel, Saudi Arabia or Egypt, there are plenty of group tours coming into Jordan, travelling here for just a day.

But if you're looking for a truly unique trip or want a new country to explore, this could become one of those once-in-a-lifetime places where you leave a piece of your heart and soul. Jordan is so much more than just good day trip material.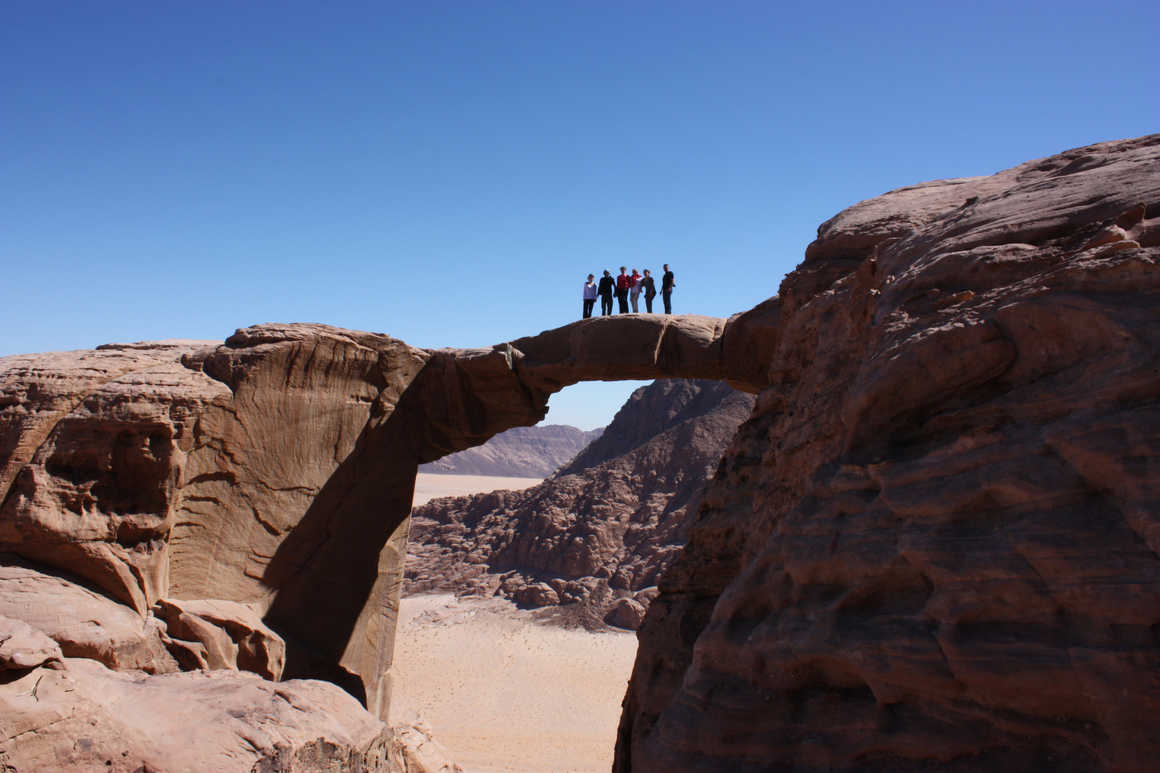 We advocate trekking and backpacking because it's truly the best way to see a place like this and experience the culture, textures, the hot desert air fully. Tour busses tend to be like spaceships that drop you off in one location - they take you from a controlled environment into a cultural site, and it can often feel like it's a bit out of context. Trekking takes you up close and personal, and it allows you to gain more understanding of everything around you.

It's like going to visit an aquarium vs. going diving. The experience is completely different, and the impact it has is more powerful.

Imagine being able to go off grid in a real Bedouin camp, exploring lost cities and sleeping under the same starlit sky that T.E. Lawrence describes in his book 'Seven Pillars of Wisdom'.

Amman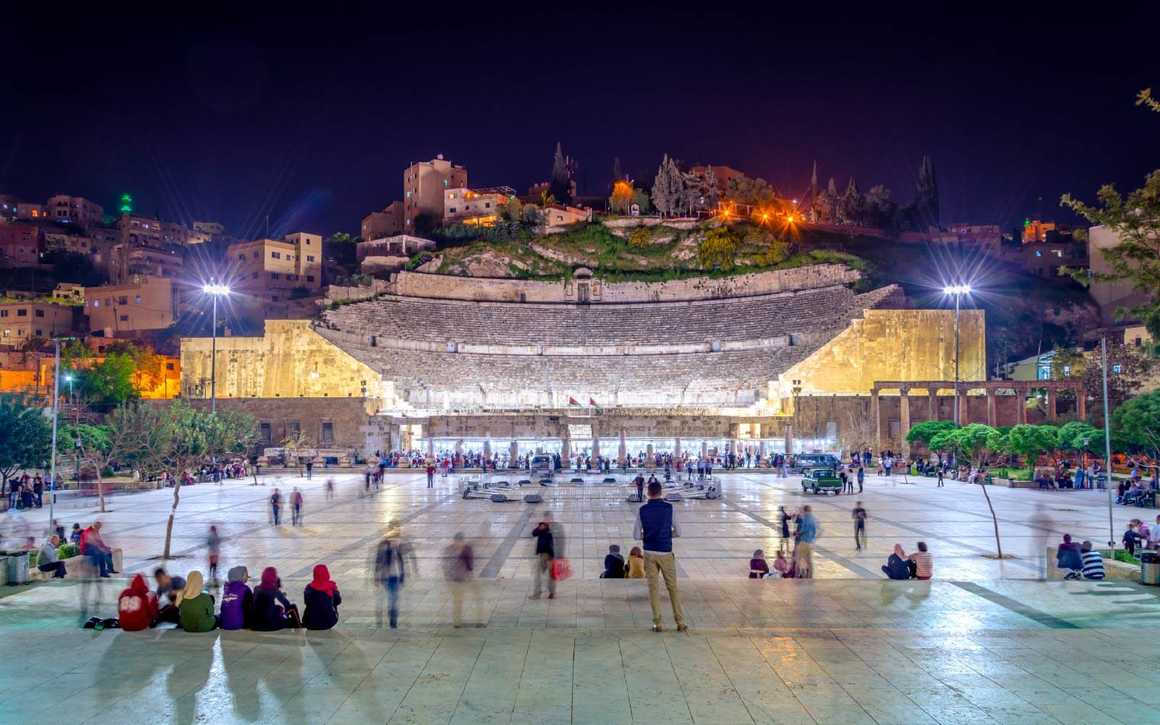 Jordan's culture has a rich history that tourists can explore - whether it's an ancient Roman city, Byzantine ruins or desert castles from the early middle ages. The cities also offer an amazing setting to explore Jordanian food, culture and art.

When you're in Jordan's capital, make sure to look around you instead of immediately rushing off to a planned tour. Amman has a surprisingly vibrant hip hop and street art scene that has a unique vibe, and there are art galleries and museums worth seeing - like the Royal Automobile Museum, the Jordan Museum with its archaeological collections, and ancient ruins including a Roman theatre and the Amman Citadel.

There are more than plenty of things to taste, see and do while you're here - before you head off into the desert with your backpack.

Jordan's Ancient UNESCO Sites
Although Jordan is known for over 100,000 distinct sites of cultural and archaeological interest for tourists, there are some that are world-famous and worth a visit if you're anywhere near. Remember that the earliest discovered tools and objects of some of the earliest human inhabitance found here are around 200,000 years old.

This is a region steeped in thousands of years of some of the most important human history in the world, including prehistorical sites as well preserved architectural treasures from the Roman Era, Byzantium, castles and citadels from the middle ages and so much more. Here is a chronological list of sites recognized by UNESCO:

Lost City of Petra
Petra is one of the most stunning examples of human engineering and imagination of the ancient world. No wonder it's on the list of the seven wonders of the world (new wonders). It was never really "lost" - just kept a well-guarded secret for centuries. Bedouins, the desert nomads, used this as their stronghold for centuries.

It's fitting because the location itself was established as a capital for nomadic merchants who created the Nabatean Kingdom in the 4th century B.C. It later becomes a Roman, and then later still a Byzantine city. The almost abandoned Petra was ruled by Muslims after Saladin declared victory over invading Crusading forces.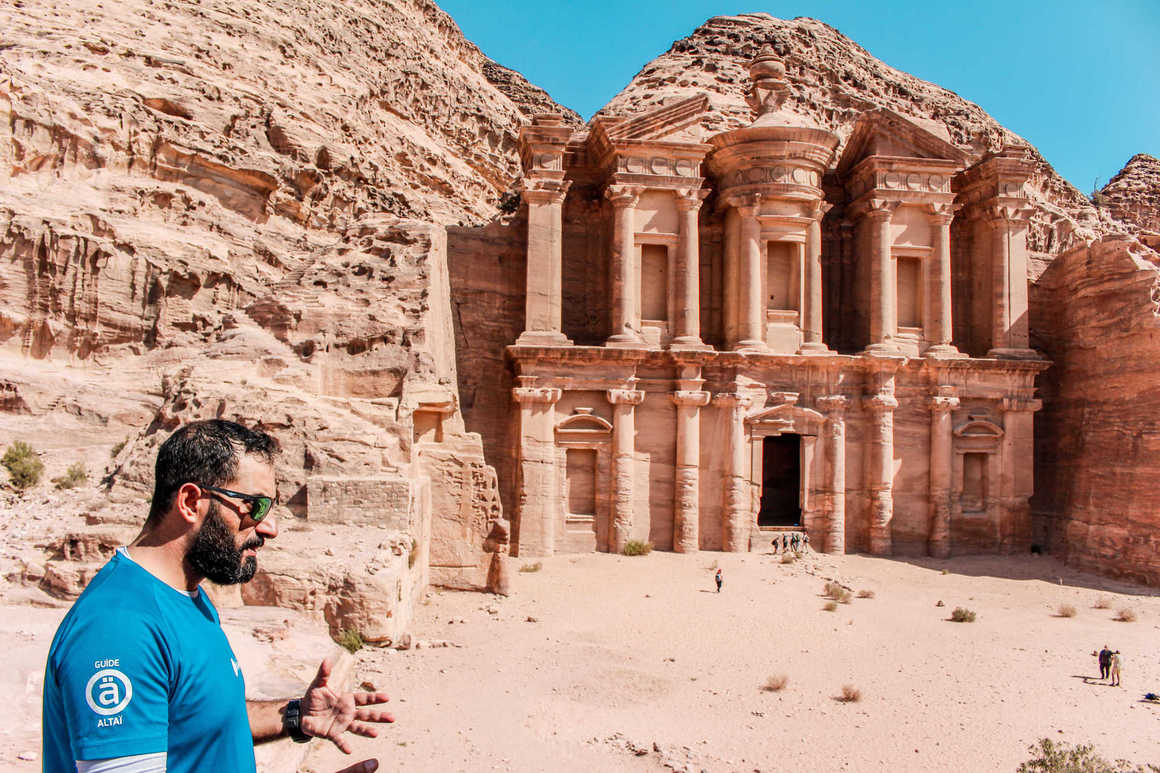 A historic treasure
The legend of Petra was actually never lost. How could it be? At its peak, it had over 35,000 inhabitants, the most complicated engineering system for water collection in the world that carried precious water via terracotta pipes, hidden from invading forces, over hundreds of kilometres of desert.

Johann Ludwig Burckhardt, a Swiss explorer, entered the city of Petra in 1812 - starting the Petra tourist revolution as we know it to this day. Images of Petra are well known throughout the western world - in travel publications, Instagram, and pop culture classics like the Indiana Jones movies. You can see that on busy days, this area is visited by crowds of tourists, some on a day tour from places like Sharm El Sheik.

Although the most famous building in Petra is Al Khazneh or the Treasury, there are many other structures in the ancient city, and a guided tour with someone who is worth their history salt will open your eyes to what a spectacular place this is - beyond being one of the most photogenic sites of all antiquity. Visit Petra with a tour guide sensitive to all the hidden stories around this site.

Quseir Amra
Located in northeast Jordan, Quiseir Amara was unique even in its time. What's left of the impressive castle complex is still considered an amazing testament to Islamic art and architecture. This castle wasn't solely built as a desert fortress and a spartan garrison, as many of us tend to think of castles, but also an opulent residence for Walid Ibn Yazid that was meant to show off the best of what art and science of the time had to offer.

A fortress and an oasis
It included bathhouses and reception rooms adorned with well-preserved frescoes of court scenes, animals and even the earliest known constellation and zodiac painting of the night sky on a dome.Because of its amazing state, this is a true treasure of Islamic art of the period, and a portal back in time. There are a lot of desert castles in Jordan - they were built for many purposes: for protection, agricultural hubs, stops for caravans, bathing houses and religious centres. Not to be confused with crusader castles, they were centres for the social and cultural lives of the region, as well as farming and trading posts.

If you are short on time and can see only one of these desert castles and not do a full tour, see Quseir Amra.

Umm ar-Rasas
Umm ar-Rasas is an archaeological site that's a bit like a mosaic of different time periods. It's a perfect place for a great tour of Jordan's complicated and diverse history in one bite. Although most of it remains to be unearthed and excavated, Umm ar-Rasas reveals a lot.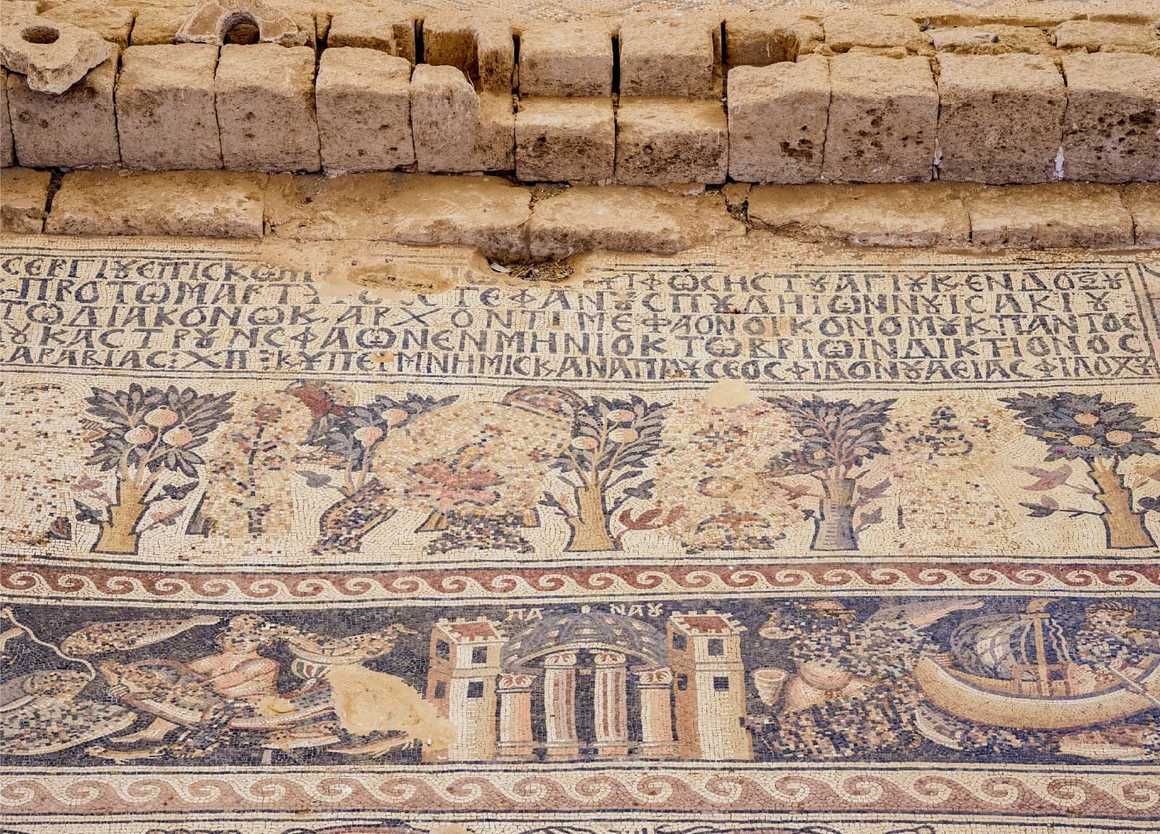 A view into the Byzantine world
Remains from the Roman period, as well as the Byzantine and Early Muslim periods, can be found here. There are 16 churches here - they come from the town's Byzantine period, and you can see the characteristic Byzantine mosaics still adorning the floors. Christian monastic remains also be seen, and they're a testament to the fact that ascetic Christianity was tolerated here even as Jordan became a Muslim country. Monks would seclude themselves to fasting and prayer in tall towers, and a number of them still survive to this day. Umm ar-Rasas is a must-see for anyone who is a fan of Byzantine history and art.

Wadi Rum
A wadi is an Arabic term that basically means a riverbed - with or without a river. Wadis may be flowing with water or simply laying on a valley floor, waiting for the rains to come. They make up a distinct and special ecosystem in the desert and the arid lands of the middle east.

"Rum" is a term for Romans, and the whole area of Wadi Rum is thought to be named for an ancient lost city. This picturesque place in Southern Jordan was inhabited by people for thousands of years - whether they were here for longer or just passing through. You can see ancient petroglyphs on the rock faces of Wadi Rum.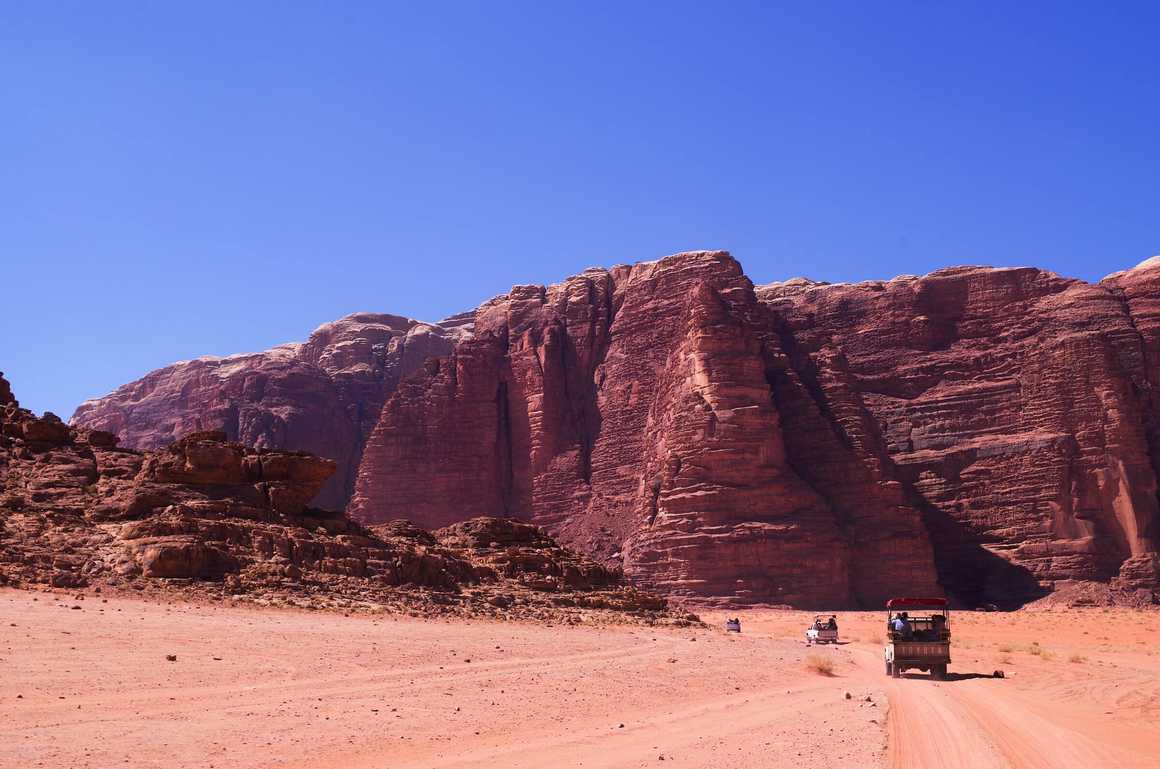 Literary history
Lawrence of Arabia wrote about this place, and visiting tourists often reference the "Seven Pillars of Wisdom" in order to get a feel for not-so-ancient history. In fact, this book jumpstarted tourism in Jordan, way before the days of Lonely Planet or the Travel Channel.

Today, some adventure-seeking tourists leave tour busses behind and trek into the desert on foot - one of the most popular desert crossings is Petra - Wadi Rum route. With a guide, you can spend three days crossing the desert and immersing yourself in local culture. If anyone has ever read T.E. Lawrence, or watched the film Lawrence of Arabia, this is your ultimate chance to see what he saw.

Baptism Site "Bethany Beyond the Jordan" - Al-Maghtas
Aside from the Holy Land just beyond the border, the baptism site at Jordan river has been an important point of pilgrimage for Christians from all over the world. Some people come here on a day tour as a part of a holy land holiday, and spend a day exploring what has been considered to be the baptismal site of Jesus since at least the Byzantine period.

The area was heavily fought over in the twentieth century, but also the site or four papal visits. It's Jordan's youngest UNESCO registered site, designated in 2015. June 6th, or Epiphany is when you can expect multitudes of pilgrims visiting this site.

Al-Maghtas is also said to be the place where the Prophet Elijah crossed the Jordan River into the Promised Land.

If you know your Old Testament, you will recognize a lot of nearby landmarks - this is the actual biblical territory where a lot of the "action" is set. Jericho, the Dead Sea, Mount Nebo and Madaba, the King's Highway - it's all here.

Jordan Backpacking Highlights
Jordan has a very wide variety of hiking and trekking experiences to offer - it's not just about the desert here.

Canyoning
Canyoning is a very unique type of hiking, and most people might think of places like the Great Canyon and walking through dry and arid stone formations. Well - you'll get the artful stone formations, but canyoning means wading through shallow waters of desert steams and enjoying the cool water on your feet while feeling the warm breezes from the desert.

This type of contrast can't be found anywhere else. Some of the best places to go include:

Mujib Biosphere Reserve

Wadi al Hasa

Wadi Hidan

Wadi Mujib

Wadi Ghuweir

Wadi Hammad

Dana Nature Reserve
When hiking this nature reserve, you'll get a chance to see an Ottoman village - a true time machine. The panoramic views from the sandstone cliffs are amazing, and you can take some time to study the local flora and fauna up close.

Visiting Jordan FAQs
For information about:

What to pack

The official language

Local currency

The type of electricity adapters you need

Safety and security while in Jordan

Customs

What to bring

Best time to visit