Everest Base Camp Trek Packages
Mount Everest is the tallest mountain in the world. To conquer this mighty peak, you need to be super fit, super committed and have plenty of budget available to get to the top and back down again safely.

The good news is that you don't have to climb Everest to experience the magic of this breathtaking mountain. The lower altitude of Everest Base Camp makes the EBC trek much more achievable and affordable whilst still offering adventure, challenge and stunning scenery. To climb Everest Base Camp, you'll need to train hard and carefully plan your itinerary, but this route is one of the most iconic hikes in the world and trekking to Everest Base Camp promises to be a thrill in its own right.

You can of course plan your Everest Base Camp holiday yourself, so long as you book a guide to trek with you, as solo travel restrictions in Nepal were tightened earlier this year. However, planning a long-distance trek such as this we would highly recommend choosing an adventure travel company to take some of the hassle out of organising permits, guides and any support.

There are two types of travel company you can go with for your Everest Base Camp trek packages – using a local company based in Nepal or booking with a company closer to home. There are advantages to both such as booking in-country may cost less but you might have to wait for an available date and there is the potential for any language barrier to affect information transfer, whereas booking with an adventure company in your home country will give you plenty of time to plan and prepare.

We've put together a list of things to consider when looking for the right company to book your Everest Base Camp trip with.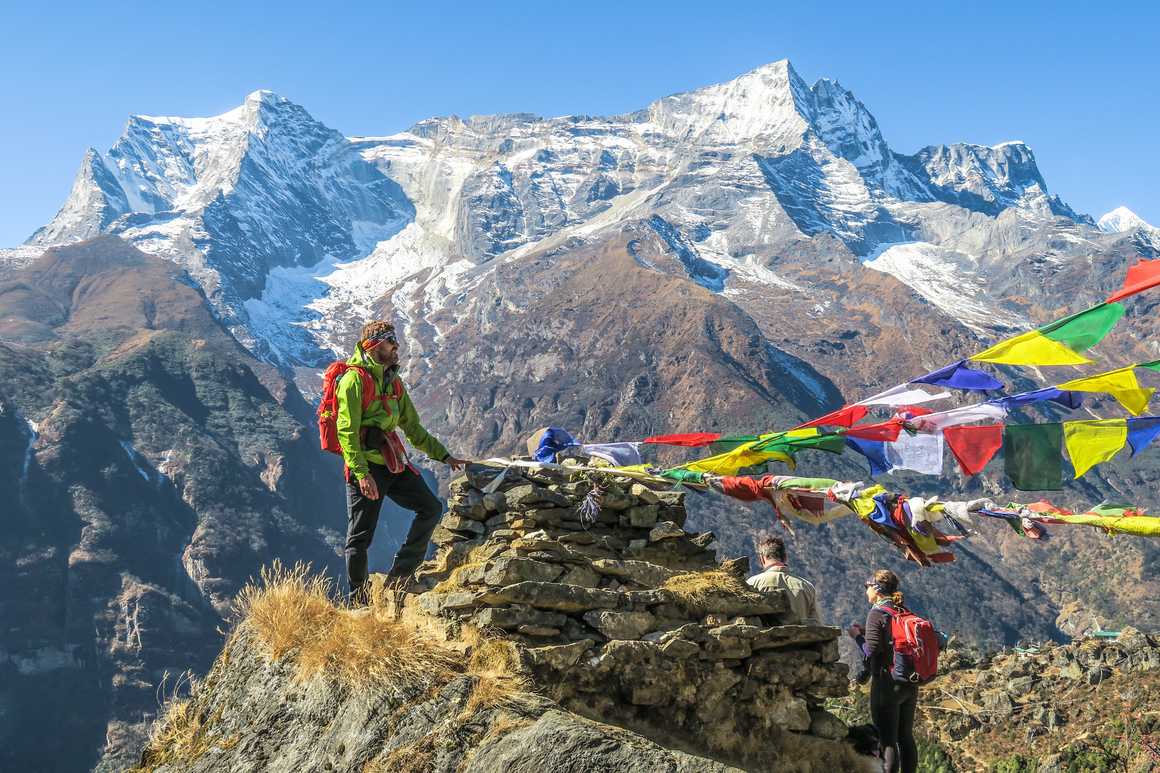 Itinerary
Check out our blog,
Our Guide to Everest Base Camp
, for more information on climbing to base camp. You'll need to allow at least 7 days to get from Lukla to EBC itself so don't commit to an itinerary that offers you a shorter trip than this as they might not have factored in acclimatisation days which are vital for managing the adjustment to base camp altitude.
Look out for how much time you have at EBC too as after the trek to get there you won't want to miss out on climbing to the top of the camp to get the best view of Everest from base camp. The extra time and effort will also reward you with stunning views of the Everest Khumbu Icefall.

Route
What's Included
Everest Base Camp trek packages should provide the majority of provisions you'll need for your hike to Everest Base Camp. Remember to check carefully what is included and what is not included. Flights will often be organised separately, and you might have to book your own flight to the Everest airport in Lukla.

Make sure food, accommodation, guides, porters, and any transfers are included in the price you pay, or you are given an idea of how much extra these might be, as they are all essential for your trip. As a provider, Kandoo recommends a daily budget for meals which is in addition to their trip price but ensure that you reach safe, clean and above average teahouses in time to eat regular meals.

Equipment hire, such as poles, insulated clothing and sleeping bags, are things you might have to bring yourself or hire in country. Tips for the Nepal hiking team will also be extra usually, and you should consider keeping some cash to hand these out at the end of the trip if you are happy with the support you have received.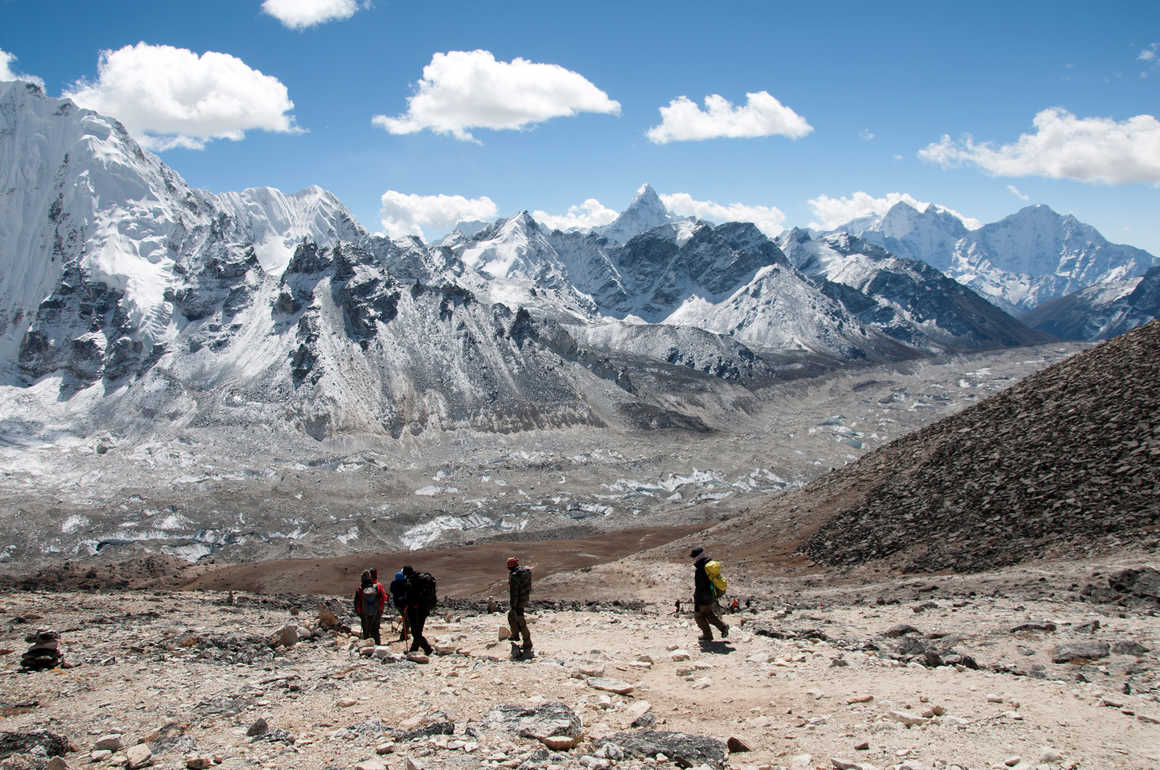 Food
Staying in Kathmandu will give you the best introduction to delicious Nepalese food you can expect more of the same during your trek. Most travel companies will use teahouses along the EBC route for accommodation, evening meals and breakfasts. Some of the lower teahouses may offer western food in addition to local dishes but the chances are as you get higher, the offering will become more traditional although no less tasty. Lunches can be ordered from your teahouses along your route as and when required.

Guides
It is mandatory for solo travellers to have a guide when trekking in Nepal which is why using a tour company is beneficial. For your Everest Base Camp trek your Nepal hiking team will consist of a lead guide and potentially several other guides as well as sherpas and porters to help carry kit.

Your support team climb Everest as their day job. They will be able to advise about conditions, negotiate rooms at teahouses, make sure you stay on route and time and support anyone who needs encouragement. The value of their experience and presence is not to be underestimated.

Group Size
This may or may not be a decider for you, but the smaller your group is the less waiting around you'll have to do. If you want a more bespoke trip with like-minded individuals look out for adventure companies who maintain smaller group sizes. You may pay less to be part of a larger expedition but do consider the how much support you think you'll need as you may be paired with trekkers who are faster or slower than you which may cause delays.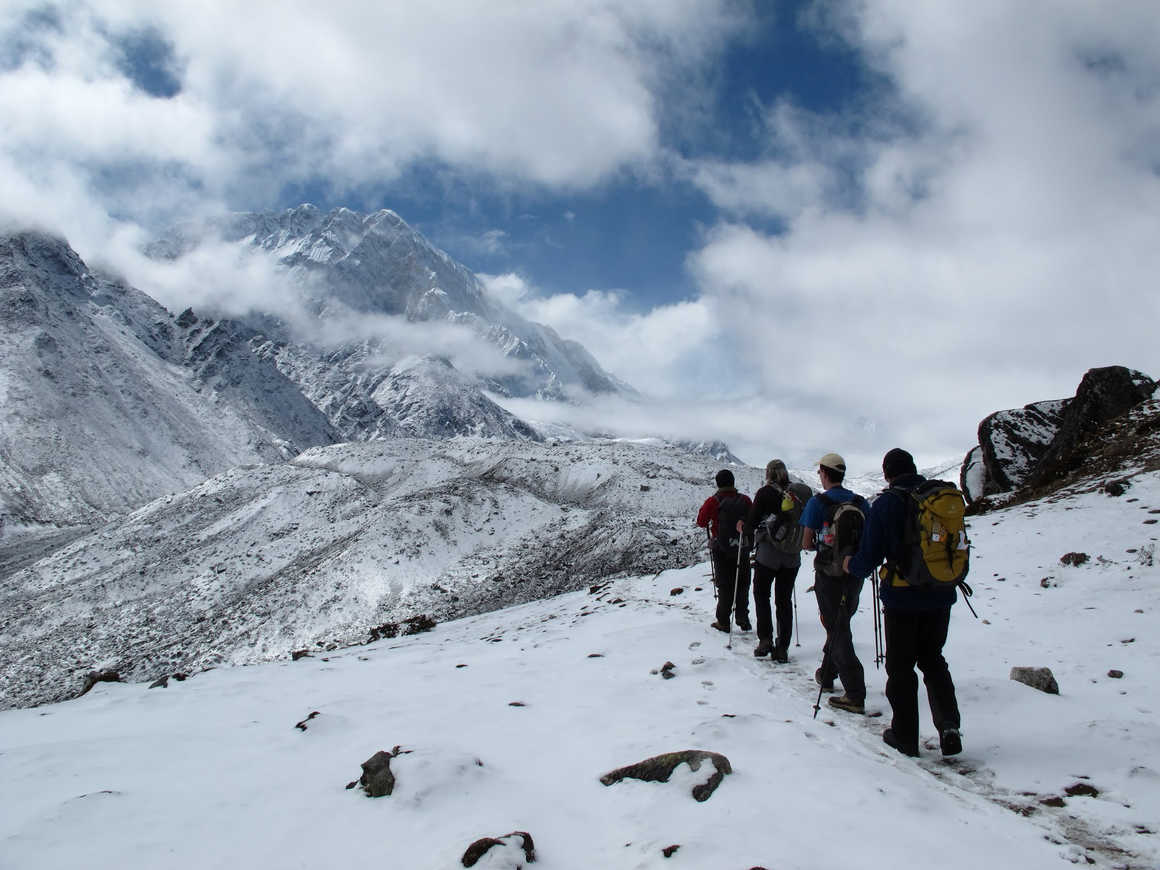 Cost
The cost of Everest Base Camp trekking packages does differ substantially across providers. Kandoo, for example, prefer the more high-quality teahouses which involve a higher cost per bed per night, and you'll pay more for food at these too. If you're on a shoestring budget a local Nepali company will often charge less for a more basic level of provision, less support and teahouses that are cheaper per night and per meal.

As with many things in life, remember that you get what you pay for!

Reviews
Finally, to get a good idea of which providers have the most satisfied customers, check out their online reviews. It's a good idea to take reviews with a pinch of salt as different people will always have different expectations but for Everest, Trustpilot will give a good overall indication of how reliable an adventure company is, in spite of any individual grievances. Check out
Kandoo's Trustpilot reviews
for an overview of what our customers say about our trip.