Training Ideas for Everest Base Camp if Based in the USA
At a mighty 5,364m, Mount Everest Base Camp is one of the most popular hiking trail destinations in the world. Everest Base Camp attracts around 40,000 visitors from far and wide every year, but its' difficulty should not be underestimated. Hiking to Base Camp requires a good level of fitness and plenty of preparation to ensure you will be able to complete the challenge successfully. You will have to be able to cope with 8 hours of walking a day for 7-8 days in a row.

The best way to condition your body to this type of physical exercise is by hiking outdoors. Explore the natural beauty of the USA's spectacular landscapes, diverse terrain and some of the nation's best backpacking hikes. From impressive mountain ranges and rainforests to deserts and rugged coastline, the nation's vast National Parks boast an abundance of wildlife and vegetation rich climates, perfect for hiking. So, what are you waiting for?

Following our blog on what training you need to do for Everest Base Camp, we've put together a guide to some of the best hikes in the USA to inspire your Everest Base Camp training ideas.

Yellowstone National Park
Yellowstone National Park is huge area of protected land in the USA, spanning across the states of Wyoming, Montana and Idaho. This magnificent National Park offers hiking trails for most abilities with plenty of unique attractions including boiling geysers, cascading waterfalls, challenging summits and thriving wildlife around every corner. So, it's no wonder why Yellowstone National Park hikes attract millions of visitors each year.

The most popular hikes in Yellowstone are through wooded areas or geyser basins. If you are looking for something more challenging for your Everest Base Camp training, you'll want to explore some of the trails off the beaten track. One of the most popular hiking trails within the National Park is the route from Dunraven Pass to Mount Washburn. The route takes an average of 4 hours to complete so will be a good test of your physical endurance and the climb to the 10,234ft summit is well worth it as the panoramic views of Yellowstone from the top are truly unforgettable.

It is worth bearing in mind that for most of the year, the best trails for hiking in Yellowstone are covered in snow. To avoid these dangerous conditions, the best time to visit Yellowstone National Park is between July and September. So, if you are planning a visit to Yellowstone National Park during your training for a trip to Everest Base Camp with Kandoo Adventures, be sure to visit during the summer months and set off early to avoid the crowds!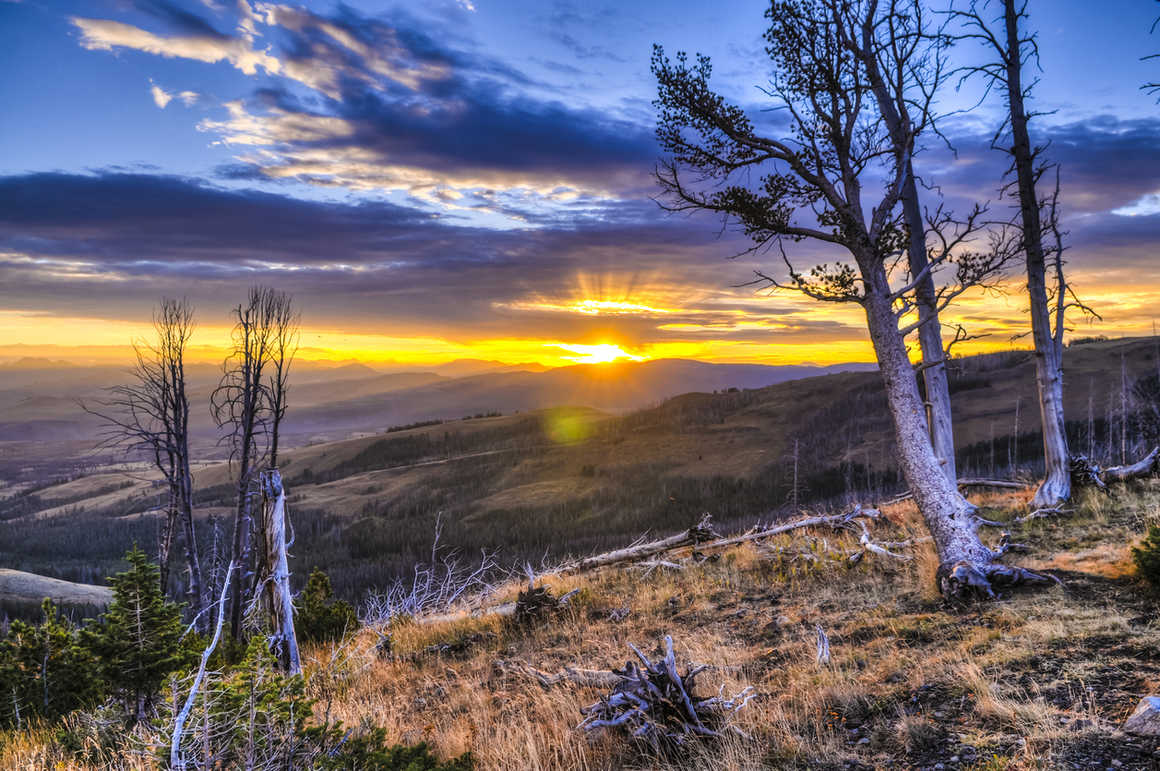 Yosemite National Park
Yosemite is located in California's Sierra Nevada Mountains and is one of the most iconic National Parks in the USA. The best hikes in Yosemite National Park offer views of the spectacular landscape and take you away from busy crowded areas. One of the most popular trails in Yosemite National Park is the Half Dome Trail. This is the most strenuous hike on our guide of training ideas for climbing Everest Base Camp and the most challenging in the Yosemite National Park.

The Half Dome Trail is a 17-mile round trip and it takes between 10-14 hours to complete, so is best suited to experienced hikers. The trail offers remarkable viewpoints and waterfalls to rest at along the way. At the summit of the 4,800ft trek, you will need to apply for a permit to climb to the top of the Half Dome with the cables provided and be rewarded with a view reaching across whole park.

Of course, the park offers shorter trails which are ideal for less confident hikers. We would recommend checking out some of these if you are visiting the area. It is advised that you are able to walk for 5-6 hours with minimal breaks before you embark on a trip to Everest Base Camp where you will have to walk up to 8 hours every day for 7-8 days in a row. Don't push yourself too hard and start with smaller walks as your strength and endurance will build up gradually over time.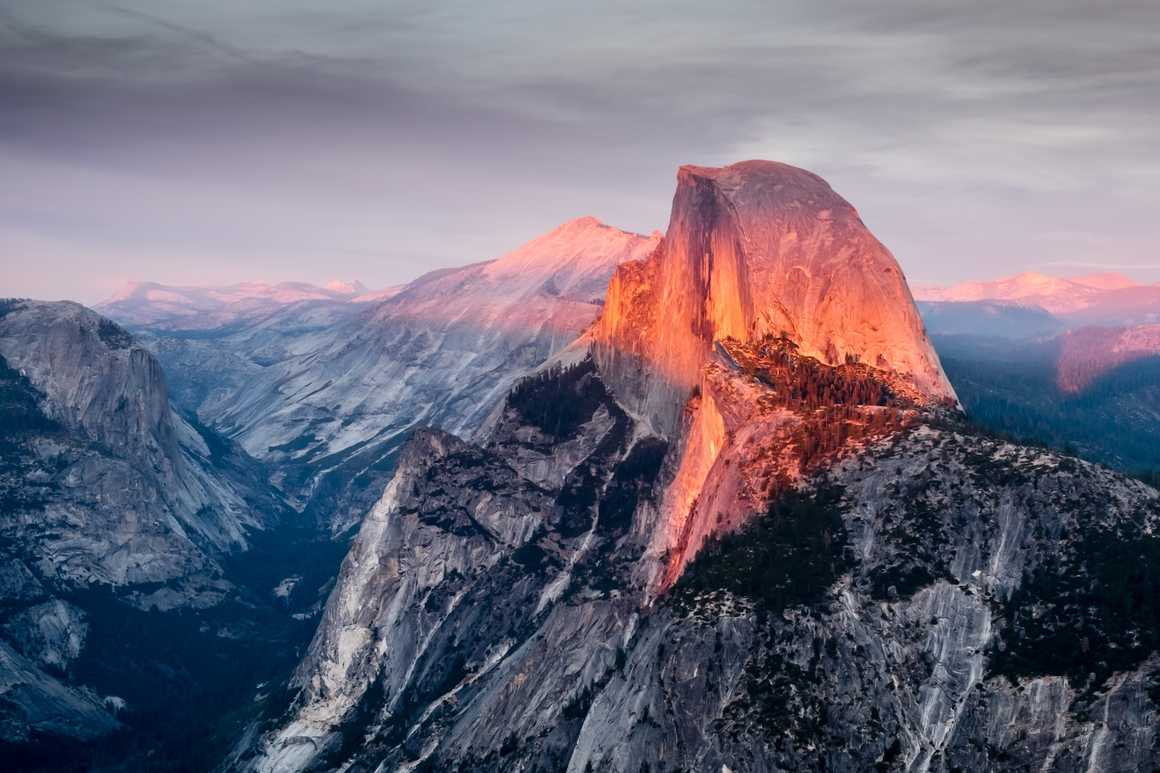 Olympic National Park
Located in the state of Washington, Olympic National Park is a hikers' paradise. Hikes in Olympic National Park wind through lush rainforests, along rugged coastlines and to the breathtaking summits of its' mountains. With so much diversity and natural beauty to explore, it's no wonder Olympic National Park is such a popular destination with hikers and climbers from around the world. There are plenty of trails to choose from in this enormous national park, but no matter which you embark on, a truly unforgettable experience awaits you.

If you really want to test your mountain fitness, the Klahhane Ridge Trail to Mount Angeles in Olympic National Park should be on your Everest Base Camp training bucket-list. In total, the trail takes 4-6 hours and reaches an altitude of 2,551ft. The final stretch to the summit of Mount Angeles is very steep and requires some rock scrambling but once you are at the top it is totally worth it for the awesome panoramic views over Olympic National Park.

Practicing incline hiking is a hugely important part of your preparation for the Everest Base Camp Trek, so aim to get outdoors where you can. If you are new to hiking, it's best to explore long trails in the US with an experienced mountaineer for safety.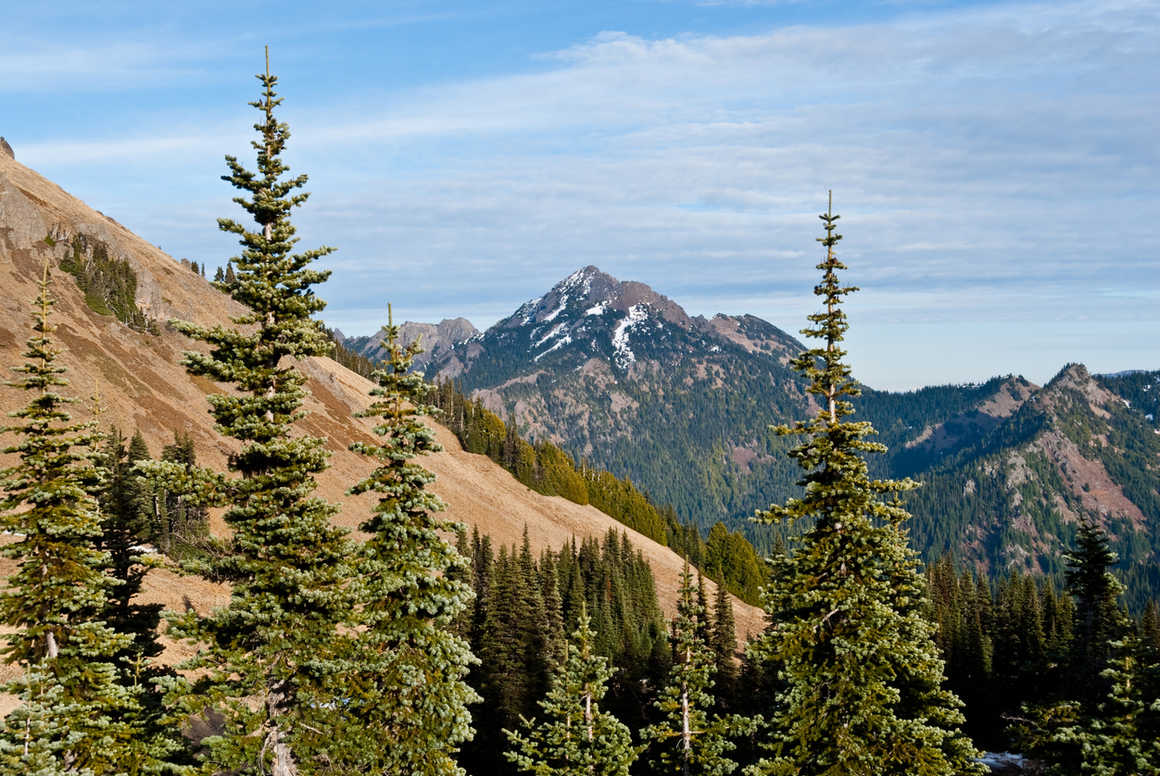 Rocky Mountains National Park
The Rocky Mountains National Park is one of the most famous national parks in Colorado and the whole of the USA. Some of the park's most distinct features include wildflower meadows, glacially carved valleys and iconic snow-tipped peaks. The Rocky Mountains National Park is a popular hiking destination as it offers hikes for all ages and abilities from short circular walks around some of the parks' most beautiful lakes to challenging trails up its' tallest mountains.

The Emerald Lake hike is a great first hike in the Rocky Mountains as it can be completed by just about anyone. The route takes between 2-3 hours to complete, and the manageable elevation gain will help you acclimatise to the higher elevation if you haven't trekked any mountains in the Rockies before. For more experienced visitors to the park, the Odessa Lake to Fern Lake trail is a more challenging route in terms of duration and elevation. There are several ways to walk this route but on average this trek will take 4-7 hours to complete, so physical and mental endurance are a must for this route. Along the way you will visit several stunning lakes and be greeted with views of the evergreen trees that cover the parks valleys.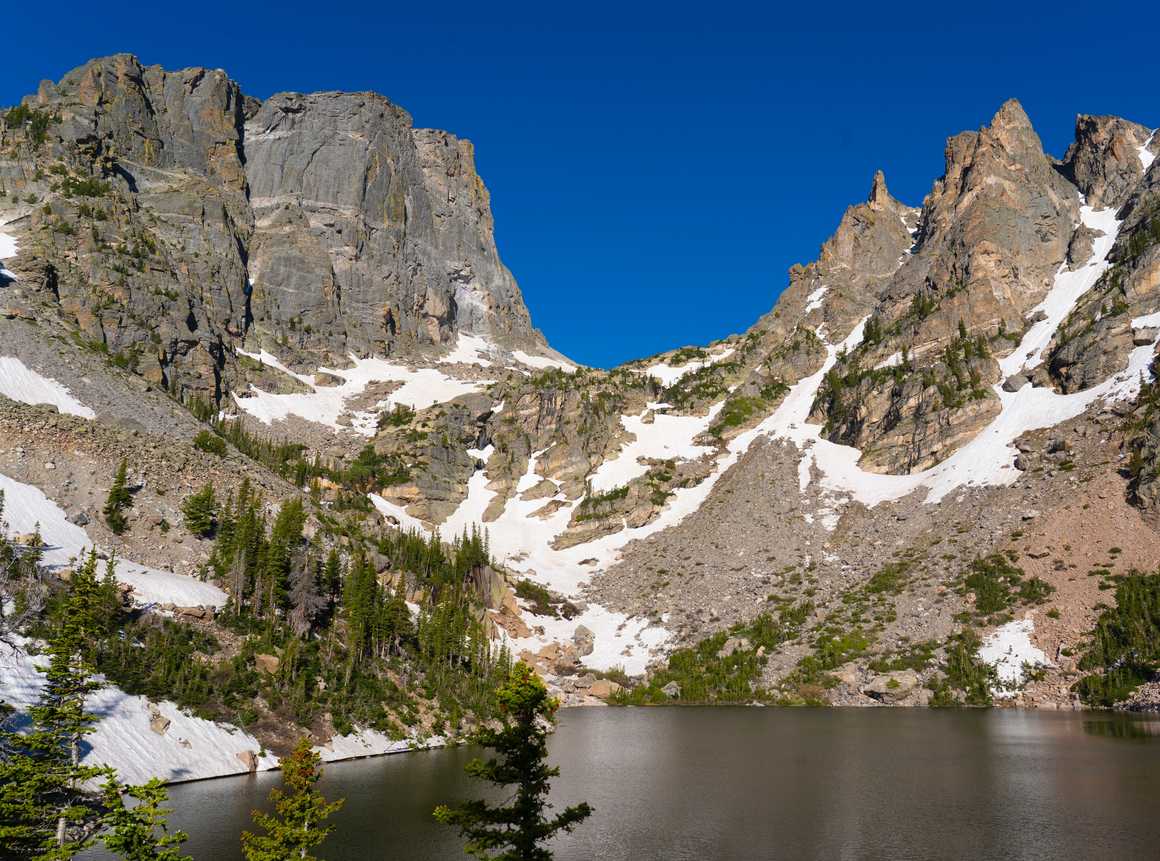 Smoky Mountains National Park
The Smoky Mountains National Park is a well-known National Park in Tennessee in the Southwest. The park is one of the most visited national parks in the country, boasting an impressive 800 miles of hiking trails. Some of the Smoky Mountains National Park's attractions include its' thousands of miles of winding rivers, dense forest, scenic views and dramatic ridgeline mountains.

Things to do in the Smoky Mountains National Park include hiking the Alum Cave Trail to Mount LeConte. This route offers everything from clear creeks to woodland trails and even takes you to the highest peak in the park at 6,593 feet which offers panoramic views of the surrounding land. Other challenging routes include the 11 mile round hike to Mount Cammerer which provides an elevation gain of over 3,000 feet.

All in all, the Smoky Mountains National Park offers an abundance of great hiking trails ideal for Everest Base Camp training to boost your mountain experience and build endurance.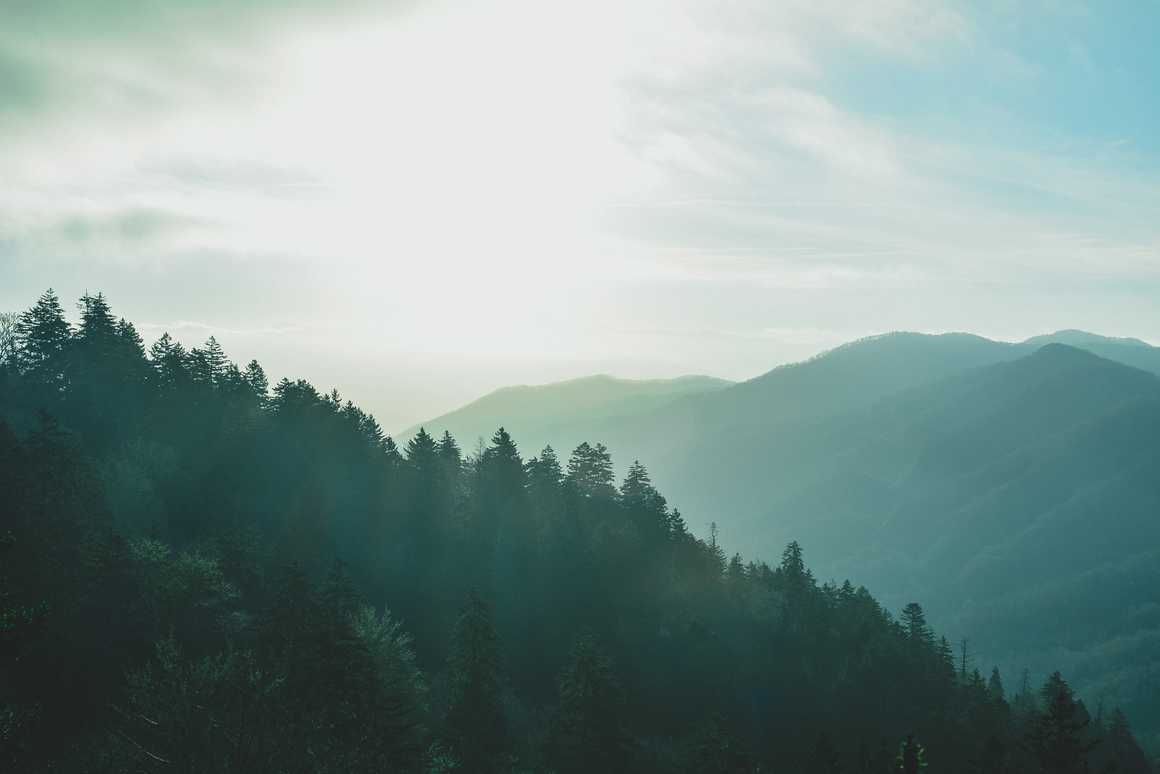 Alternative Training Ideas
Walking in Your Local Area

We understand that not everyone has access to mountainous regions in the US and many will require travelling long distances. A great Everest Base Camp training alternative to hiking in national parks in the US is going on regular long walks in your local area. This will be extremely beneficial for improving stamina and helping to build your body up to being able to walk up to 8 hours a day for 7-8 days in a row. So, grab your walking boots and get trekking. Practicing spending lots of time on your feet is ultimately the best way to prepare your body for trekking Everest Base Camp.

Strength Training

Another essential for any Everest Base Camp training plan is strength training. Your body needs to be strong enough to endure long periods of hiking with equipment, so strong legs are a necessity. As well as regular strength training, you should include walking on an inclined treadmill or stair master at least 2 times per week in a gym if you don't have access to long hiking trails in your local area. Always remember to stretch after any strength training session to relieve your muscles and prevent injury. Stretching will also improve your flexibility which will allow your body to recover faster.

Kandoo Adventure's Himalaya Training Guide recommends the following exercises to prepare your legs for long hiking expeditions:

Squats

Front and reverse leg curls

Lunges

Step aerobics

Exercises to will help you strengthen your upper body and core include:

Should presses

Back and shoulder flyes

Sit-ups

Kettle-bell rows/swings

Mental Stamina
Trekking to Everest Base Camp will be a test your mental resilience as well as your physical fitness, so it is important not to neglect this during your training. A positive mental attitude is a necessity when embarking on a trip to Everest Base Camp and will help you overcome those more challenging days when you might feel like giving up.

You can work on improving your mental stamina in a number of ways but we recommend challenging yourself in a physical activity and pushing your body past what it thinks is its breaking point to reach a certain goal. Take running for example. If you are new to running start small and tell yourself, you will run for 5 minutes without stopping then walk for 30 seconds before starting again. Slowly increase the running distance and challenge yourself to completing a 5k and so on. You should set goals that challenge you but aren't completely unachievable. Be realistic!

With the right training plan and a determined mindset, anyone can complete the challenging trek to Everest Base Camp.