Training Ideas For Everest Base Camp if Based in the UK
Are you booked or looking to book onto a once-in-a-lifetime trip to Everest Base Camp from the UK? Then, the next step is to get started with training to build your strength and endurance to ensure you are fit enough to complete the challenge. Our blog on what training you need to do for Everest Base Camp details how difficult the trek is and how to prepare your body for it.

Attracting around 40,000 visitors every year, the trek to Mount Everest Base Camp is easily one of the most famous trekking trails in the world but is by no means an easy task. The high point is a whopping 5,364m, trekking to Everest Base Camp via the classic route requires plenty of training and a good level of overall fitness as you will effectively be hiking up to 8 hours a day for 7-8 days in a row. But don't let the height of Everest Base Camp put you off as with the right training, almost anyone can complete this epic challenge.

The single best way to condition your body to this type of challenge is by hiking in the outdoors. The UK boasts an abundance of popular hiking trails and mountains across some of its' 15 glorious National Parks that are perfect for training for Everest Base Camp. Training in the gym and running are also great training alternatives.

To help you get started with training for your trek to Everest Base Camp wherever you are in the country, we've put together a helpful guide of the best mountain training ideas in the UK.

Highlands of Scotland
Ben Nevis (1,345m)

At 1,345m, in the highland region of Lochbar, Ben Nevis is the tallest mountain in the UK. A popular destination for hikers and climbers from around the world, the Ben Nevis summit offers breathtaking panoramic views of the surrounding mountain ranges. The Ben Nevis climb is classified as the tallest of the 282 Munro Mountains because it is over 3,000ft (914 metres). Like many of the Munros in Scotland, climbing Ben Nevis is on many adventurer's bucket lists but you will undoubtably need a good level of fitness to scale this mountain.

The hike to Ben Nevis summit typically takes between 7-8 hours although this may vary depending on the chosen route and fitness level of the hiker. Before embarking on the Everest Base Camp trek, it is recommended that you are able to hike for 8 hours a day with minimal breaks, so climbing Ben Nevis as part of your training would definitely be worthwhile.

If you really want a challenge, climb the three tallest mountains in England, Scotland and Wales in the National Three Peaks Challenge. The challenge involves summiting Ben Nevis, Scafell Pike and Snowdon in 24 hours. This is often done by experienced hikers and climbers to raise money for charities but is also an excellent Base Camp training activity and test of your physical endurance.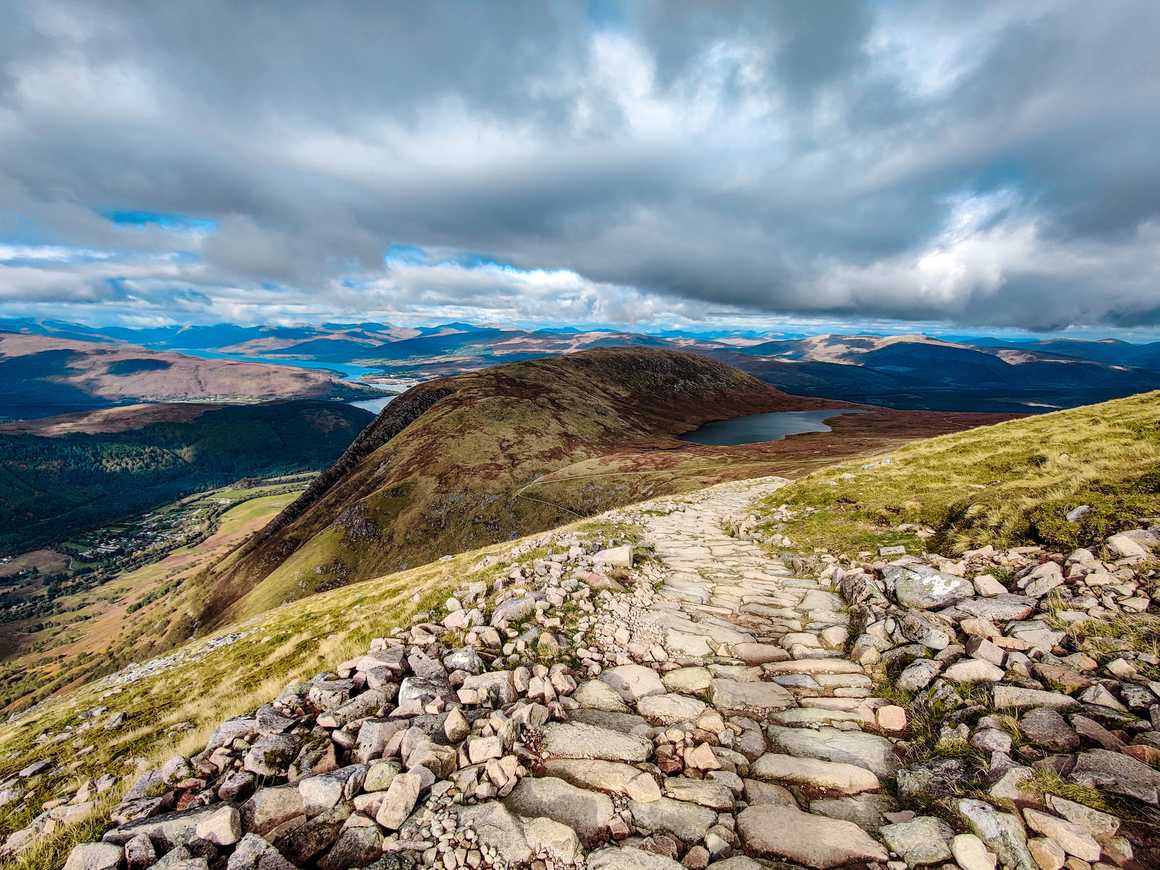 Peak District – England
Kinder Scout (636m)

Kinder Scout is a challenging moorland walk and, at 636m, is the highest summit in the Peak District National Park. The Kinder Scout route takes between 5-6 hours to complete on average so is ideal for building stamina. This scenic walk guides you alongside the tallest waterfall in the Peak District and offers views of the beautiful surrounding landscape. This popular Peak District walk covers steep and rocky terrain that requires navigation and so is suited to more experienced hikers and climbers.

It goes without saying that the best way to prepare your body for a big hiking expedition, such as Everest Base Camp, is getting out in the great outdoors. If you are visiting this beautiful National Park, be sure to check out some of the other peaks in the local area including Mam Tor and Black Hill.

The Peak District National Park is a popular destination for hikers and climbers looking to escape city life. This vast area of protected land is within an hour's drive from major cities including Manchester, Cheshire, Stoke-On-Trent, Derby and Sheffield, proving that Everest Base Camp training is possible wherever you are in the UK and does not require travelling long distances.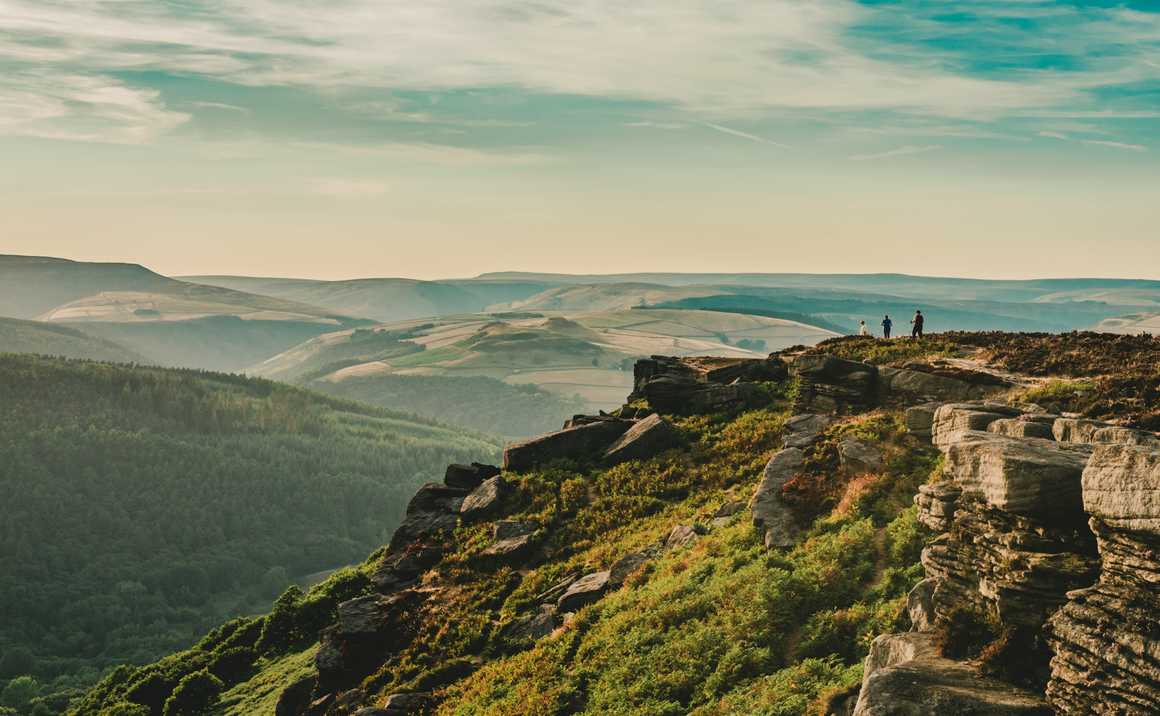 Lake District – North West England
Scafell Pike (978m)

Located in the North West of England in the stunning Lake District National Park, Scafell Pike is the largest mountain in England at 978m. Scafell Pike belongs to the famous Wainwrights, a list of 214 peaks in the Lake District that feature in British hiker Alfred Wainwright's famous guidebooks. The peaks are a collection of Wainwright's favourite walks and are not necessarily famed for their height but for the dense natural beauty and dramatic landscapes that surround them. With panoramic views sweeping over the far Lake District fells, reaching as far as Scotland, Ireland and Wales on a clear day, Scafell Pike is not one to miss.

The steep incline, rocky terrain and poorly defined paths along this Lake District walk make Scafell Pike one of the most challenging mountains to climb in Britain. But for many hikers, climbers and mountaineers, that is just part of this Wainwright walks' appeal.

The average time taken to summit the Scafell Pike walk is 3-6 hours, so it is the perfect Everest Base Camp training destination for hardening your body to hiking and building endurance. You will benefit even further by wearing similar clothing and equipment to that that you plan to wear on the Everest Base Camp trek as your body adjusts to this sort of physical exertion.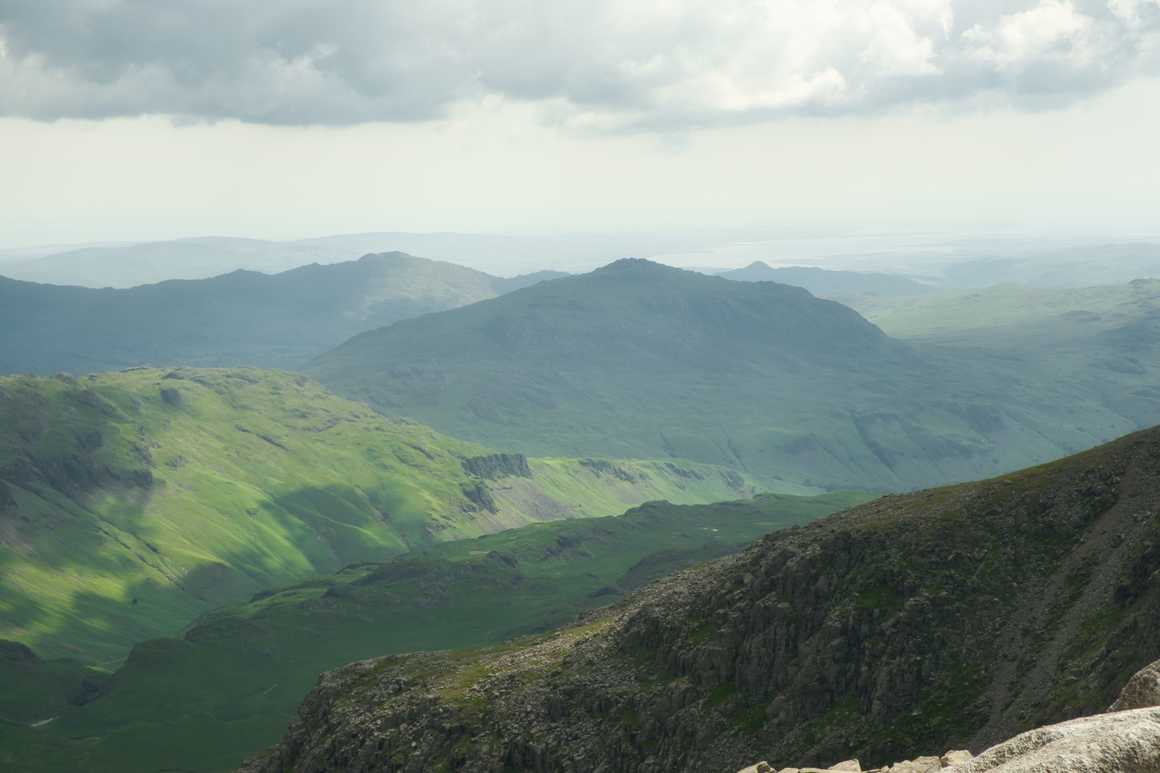 Yorkshire Dales – North England
Ingleborough (723m)

At 723m above sea-level, Ingleborough is the second tallest mountain in the Yorkshire Dales National Park in the North of England. Its iconic 'flat' top arguably makes this mountain the most recognisable in the Yorkshire Dales and it is a popular destination for hikers and climbers that are based in the North of England. The walk is a strenuous 8 miles and takes between 5-6 hours to complete in total but definitely worth it with plenty of spectacles to see along the way.

On the climb up to the summit explore Ingleborough caves and the UK's most famous pothole, Gaping Gill. Water gushes from an opening above and crashing over 100m down to the base of the cavern before draining to Ingleborough Caves. Once at the top of Ingleborough summit, enjoy views over the distinctive limestone pavements and surrounding mountains.

For an even greater challenge, why not incorporate the Yorkshire Three Peaks route into your Everest Base Camp walk training? The Yorkshire Three Peaks challenge is a classic 24-mile circular route of 3 popular mountains in the Yorkshire Dales National Park including Whernside (736m) Ingleborough (723m) and Pen-y-Ghent (694m). The challenge is often completed as a way of raising money for charities but is also an excellent way to gain some mountain experience and test your resilience as you prepare for your trip to Everest Base Camp.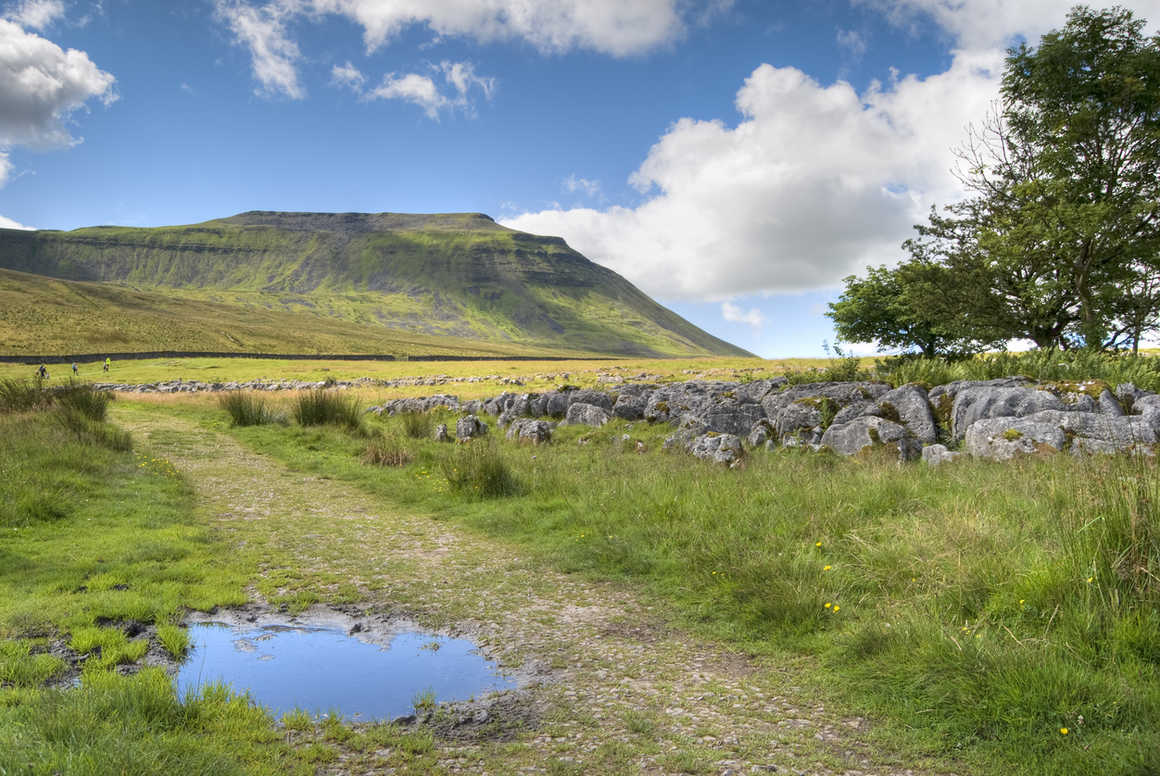 Snowdonia – North Wales
Snowdon (1085m)

Part of the National Three Peak Challenge, Snowdon (Yr Wyddfa) is the tallest mountain in Wales at 1085m. The mountain is in Snowdonia National Park (Eryri) and it offers a number of different trails to suit different hiking abilities. Snowdon is popular with visitors to North Wales as its well-defined paths require minimal navigation skills and make the route ideal for beginners or those with less mountain experience. However, the routes typically take between 5-7 hours to complete, so prepare for one big slog!

Some of the 6 paths to the summit of Snowdon are more challenging than others, so you should choose one based on your mountaineering ability and fitness. The Llanberis Path is known as the easiest route, following a defined path the entire journey while Crib Goch is notorious for its sharp ridges and difficult terrain. Once you reach Snowdon summit, you can expect glorious panoramic views of the natural beauty that Snowdonia has to offer and, of course, you will feel a massive sense of achievement.

Snowdonia should absolutely be on your bucket-list of mountains to conquer in the UK before you attempt climbing Everest Base Camp, if it isn't already.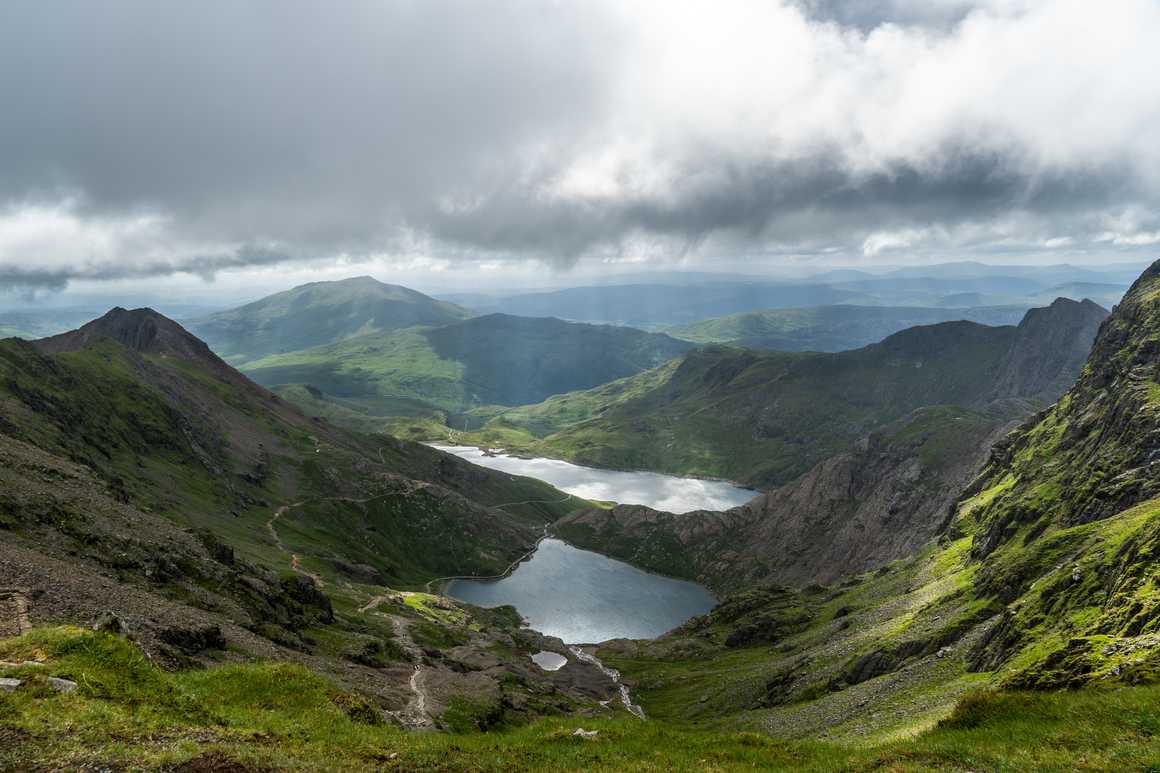 Brecon Beacons – South Wales
Pen y Fan (886m)

Another hugely popular mountain among hikers and climbers in Wales is Pen y Fan. Pen y Fan is 886m above sea level and located in the Brecon Beacons National Park (Bannau Brycheiniog) in the South Wales region. You can expect sensational views all the way to the top and a great sense of achievement once you reach the summit. Pen y Fan is a must for anyone visiting the Brecon Beacons if you are looking to gain some mountain training before embarking on a trip to Everest Base Camp.

Pen y Fan is a great mountain to scale for both beginners and more experience mountaineers alike, offering a number of different breathtaking trails to the summit to choose from. Each trail offers a different level of difficulty ranging from easy to hard. It is best to do some research and plan to walk a route that suits your hiking ability and fitness level beforehand.

Bear in mind that the easiest trail only takes between 3-4 hours whilst more difficult paths will take longer. If you are new to hiking, aim to build your endurance up slowly until you can walk 5-6 hours consistently with minimal breaks. In the meantime, stick to the easier route if you are not confident just yet. Training for treks to Everest Base Camp should be slow and steady, so don't push yourself too hard too soon.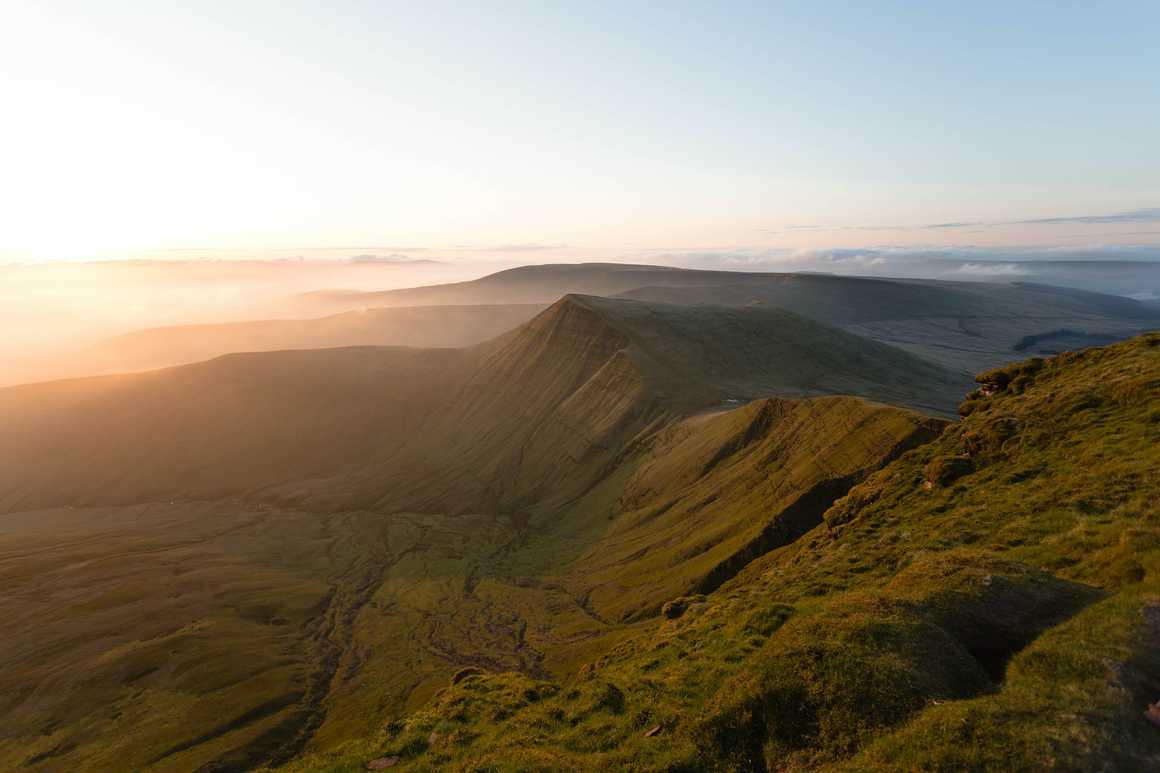 Dartmoor – South West England
High Willhays (621m) and Yes Tor (619m)

High Willhays and Yes Tor are the two highest peaks in Dartmoor National Park, located in the South West of England. Standing at 621m, High Willhays is only 2 metres taller than Yes Tor at 619m. Both are connected by a ridge and can be walked together in around 4-5 hours.

The terrain can become boggy after wet weather but the climb isn't particularly difficult. The only bit that novice mountaineers might find difficult is the navigation as the path isn't very clear and will need to take Ordnance Survey mapping with you.

Hiking outdoors is the best way to build mountain fitness and will also boost your navigation skills. If you are training for a future trip to Everest Base Camp and are based in the South West of England, get out and explore your local area!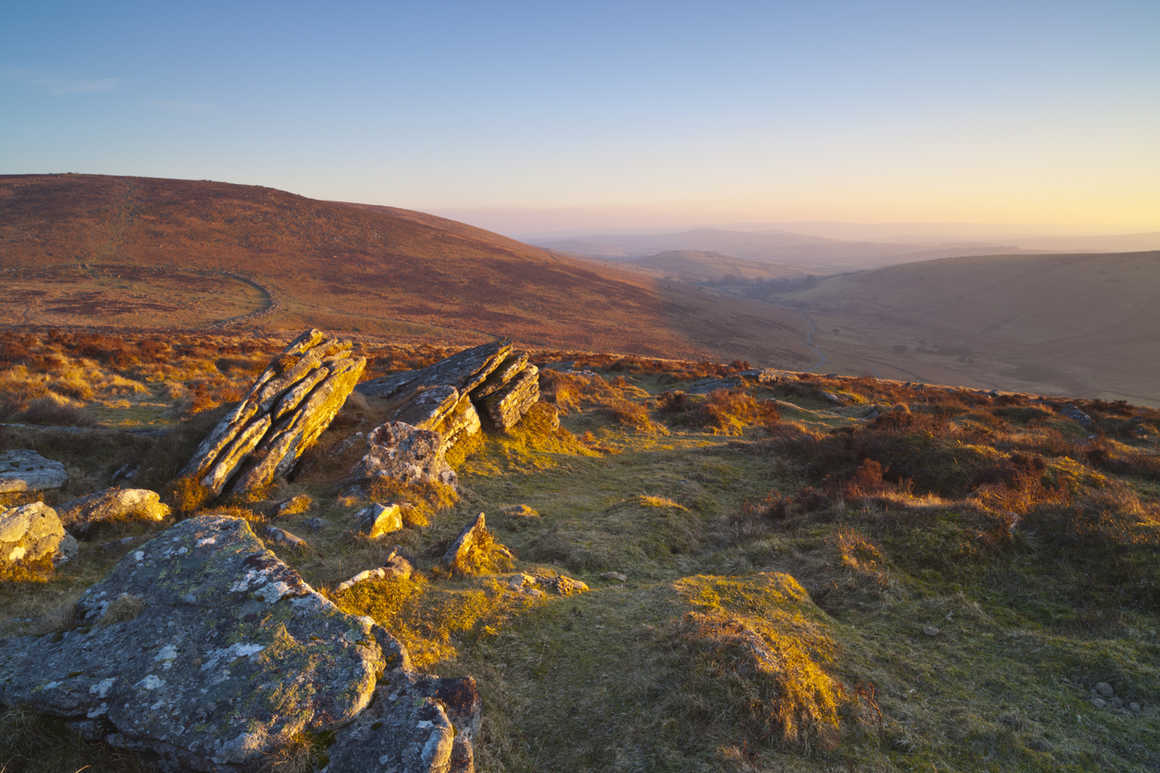 Northern Ireland
Slieve Donard (850m)

Standing at 850m, Slieve Donard is the tallest peak in the Mourne Mountains in Northern Ireland. Slieve Donard is a very popular mountain among locals but also attracts visitors from far and wide. This popular mountain is located right next to Newcastle and is just over an hour from Belfast.

On average, it takes 4-5 hours to complete this mountain route. A well-marked trail guides you all the way from the starting point to the summit, making the route relatively easy with a reasonable level of fitness. With views of the stunning coastal landscape and surrounding mountains, Slieve Donard is appealing to those training for Everest Base Camp treks in Northern Ireland.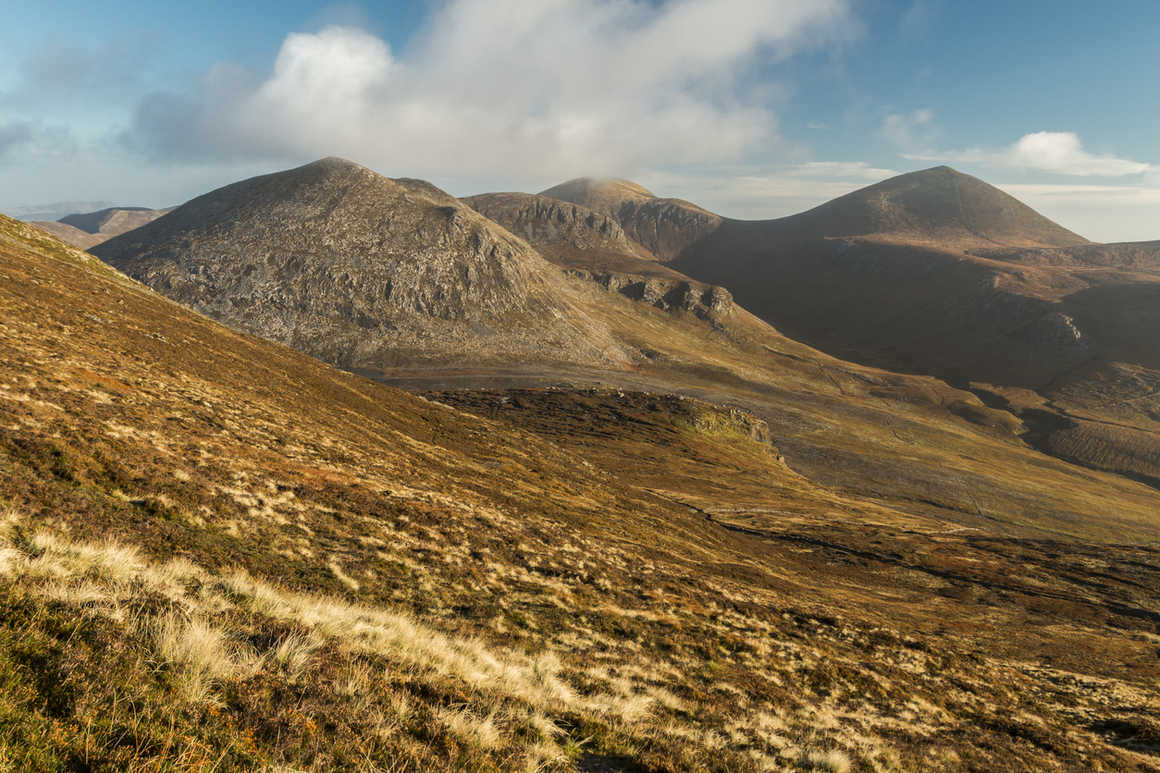 Alternative Training Ideas
Strength Training

Strength training should be included in any Everest Base Camp training plan as well as hiking practice and aerobic training. Strengthening your legs, upper body and core will greatly improve your chances of successfully completing the Everest Base Camp hike. If you are training in a gym, you should also incorporate walking on an inclined treadmill or step master at least twice a week if you are unable to hike in the outdoors.

Kandoo Adventure's Himalaya Training Guide recommends the following exercises to prepare your legs for long hiking expeditions:

- Squats

- Front and reverse leg curls

- Lunges

- Step aerobics

Exercises to will help you strengthen your upper body and core include:

- Should presses

- Back and shoulder flyes

- Sit-ups

- Kettle-bell rows/swings

Mental Stamina
The trek to Everest Base Camp will test your mental stamina as well as your physical fitness so it is important to prepare for this in advance. The trek is demanding and there may be days you feel like giving up which is why keeping a positive mindset is vital to pushing your body past what it thinks is its limit and reaching the end goal. One way to improve your mental resilience is by practicing an activity that pushes you to your limit such as running. Often, this type of activity is an issue of mind over matter, and you will have to push yourself to reach a certain goal.

To give you the best chance of success, a training plan and a determined mindset will see you through the Everest Base Camp trek.