Why Trekking To Annapurna Base Camp is a Must-do
Base Camp Annapurna is also known as the Annapurna Sanctuary due to the sheltered topography of this glacial basin. Annapurna Base Camp is surrounded by a ring of mountains that protect this hidden bowl which was sacred to the Gurung people and has only one entrance through a narrow pass. Outsiders were not allowed into the Annapurna Sanctuary until the 1950s as it was believed to be home to several important Hindu and Buddhist deities.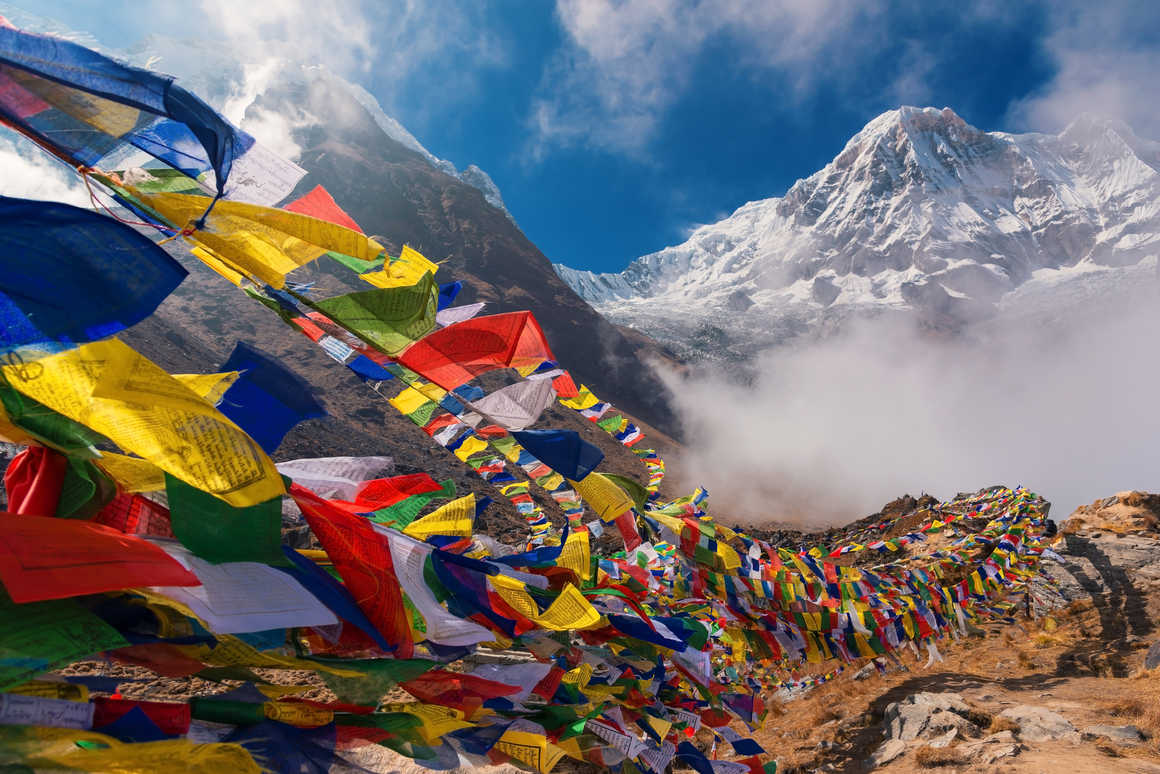 1. You get to experience Pokhara Nepal
The bustling Nepalese city of Pokhara is known as the gateway to the Annapurnas and is one of the few cities in the world where you can see 6,000m+ mountains from much lower altitudes. This beautiful city is renowned not only for its setting but is surrounded by gorges and waterfalls.

You'll travel on the Kathmandu Pokhara highway to get to the start of the
Annapurna Circuit trek
and travel from Pokhara to get to Nayapul where the
Annapurna Sanctuary trek
begins. We'd recommend spending a few days in Pokhara if you can as it's the perfect place to recover after your trek and there is plenty to see and do here.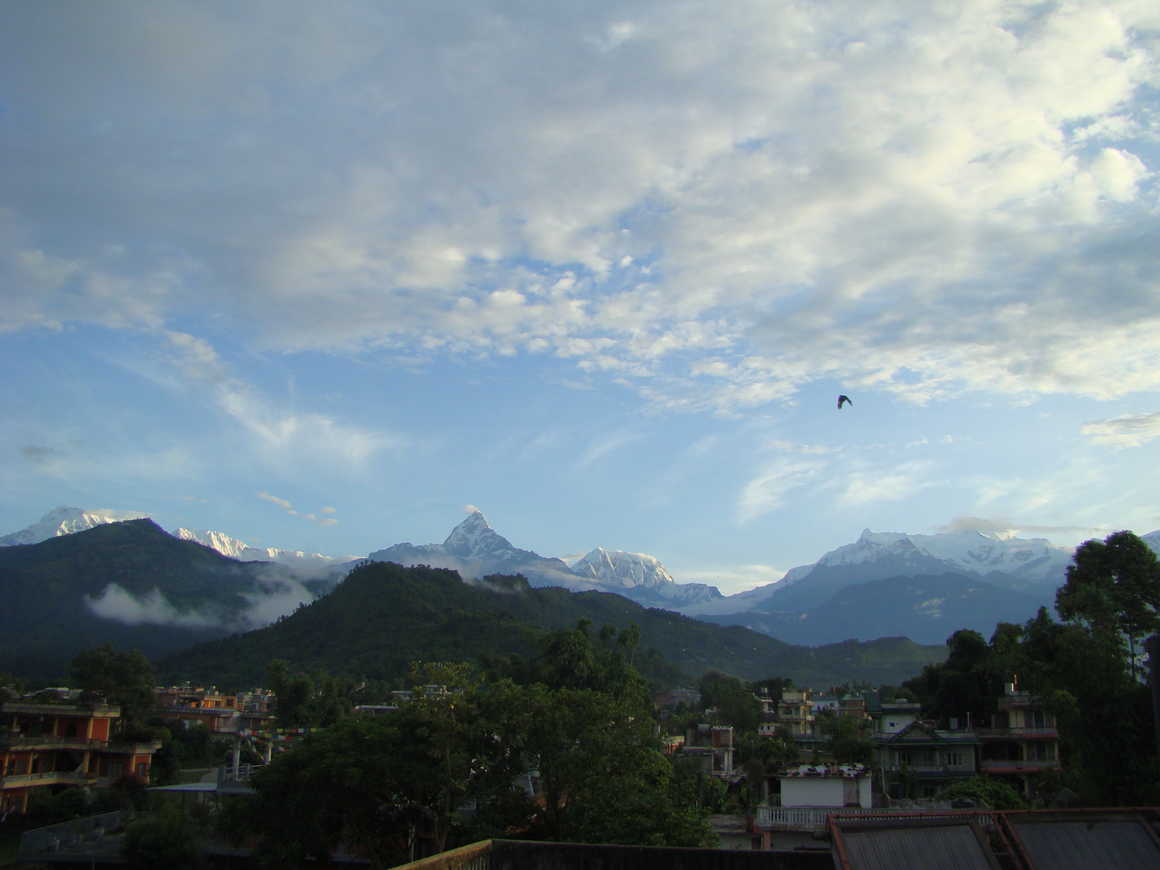 2. Trekking up Poon Hill
Poon Hill at 3,210m high is a small hill northwest of Pokkara and an ideal first hike for those who are short on time or who might be novice trekkers. The ascent is steep but stepped and at the top is a viewpoint which is widely regarded as one of the best in the Himalayas. Most hikes depart from lower down in the dark and are rewarded with a stunning sunrise over the neighbouring peaks of Dhaulagiri, Annapurna South, Machapuchare, Annapurna II and Nilgiri mountains. This is an experience not to be missed.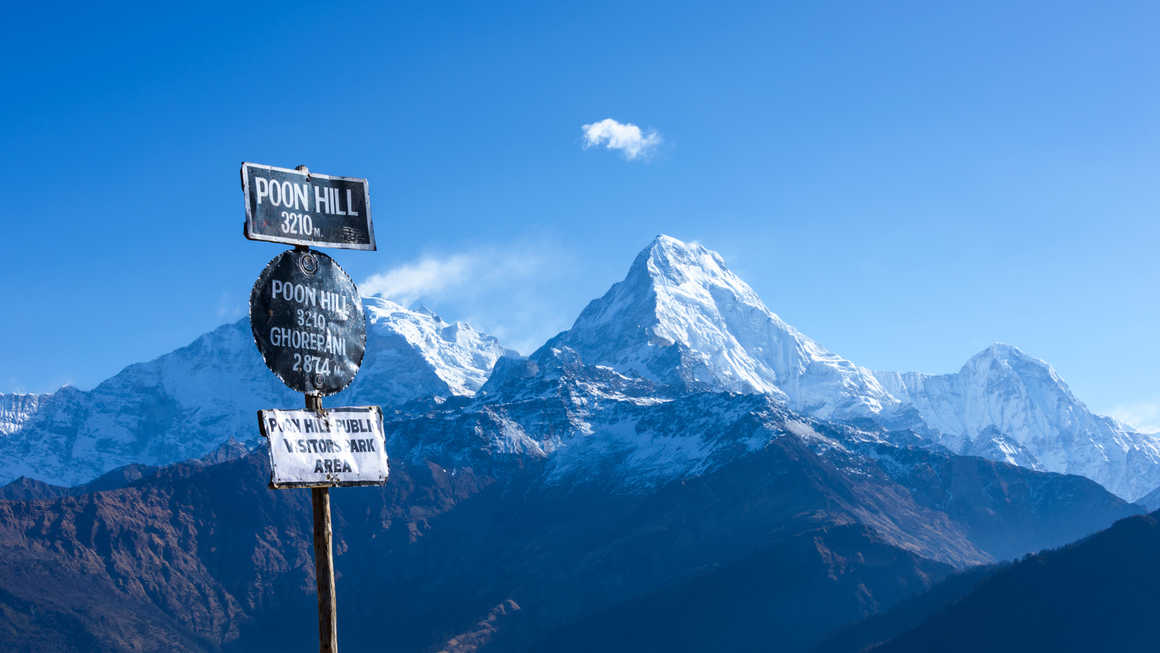 3. Incredible scenery
The Annapurna massif is home to Annapurna I at 8,091m, Annapurna II at 7,937m, Annapurna III at 7,555m and Annapurna IV at 7,525m. As well as these incredibly high mountains, there are 10 other peaks over 7,000m here and 16 mountains over 6,000m high. A stone's throw from the Annapurna range is the Dhaulagiri range, Machapuchare, at 6,993m, and Manaslu at 8,163m high. At various points across your route you'll stumble across insane views of some of the highest mountains in the world which will literally take your breath away.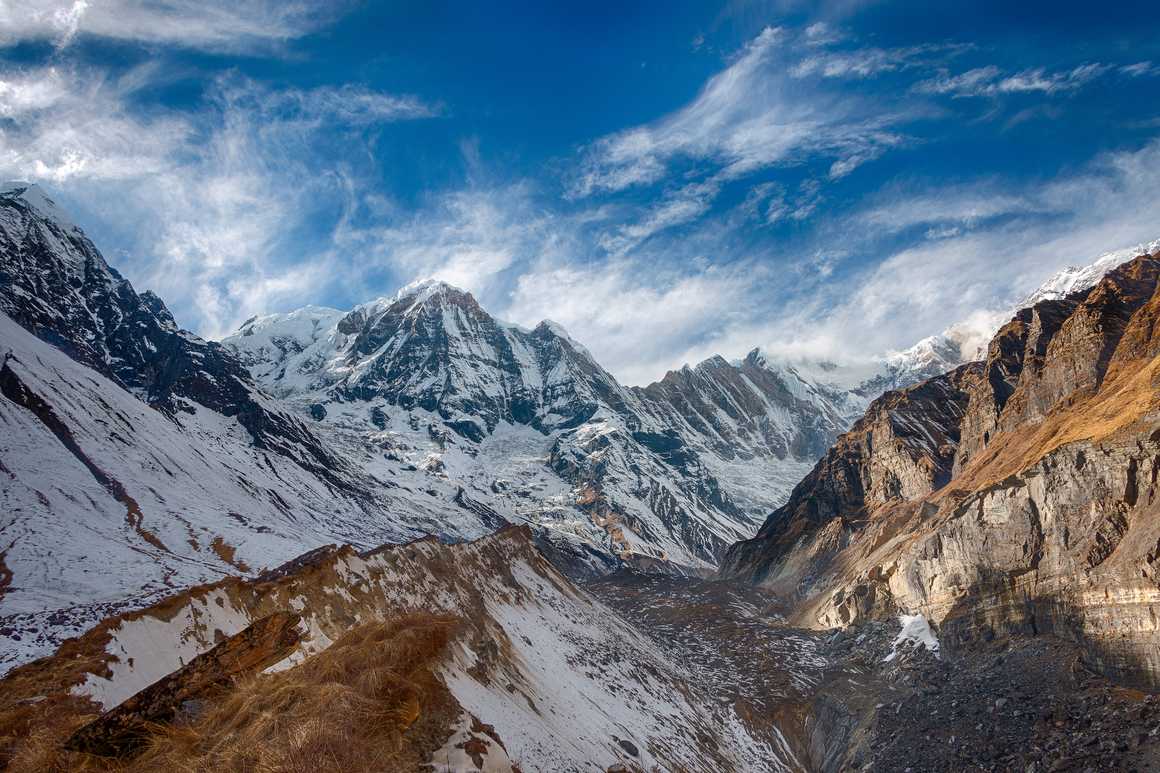 4. Spending the night at Machapuchare Base Camp
Machapuchare is 6,993m high and is one of the most sacred mountains in the Himalayas as it is believed to be the home of Lord Shiva, one of the holy trinity gods in Hinduism. Officially Machapuchare has never been climbed as the Nepali government refuse to grant permits to climb this holy peak.

Calling Machapuchare Base Camp a base camp is therefore a bit of a stretch but it is still a beautiful place to visit. At 3,700m high the teahouses here are amongst the highest in the Annapurna region and spending the night here will reward trekkers with starry skies that meet snow-capped mountains and sunsets that colour the surrounding peaks in simply breathtaking hues.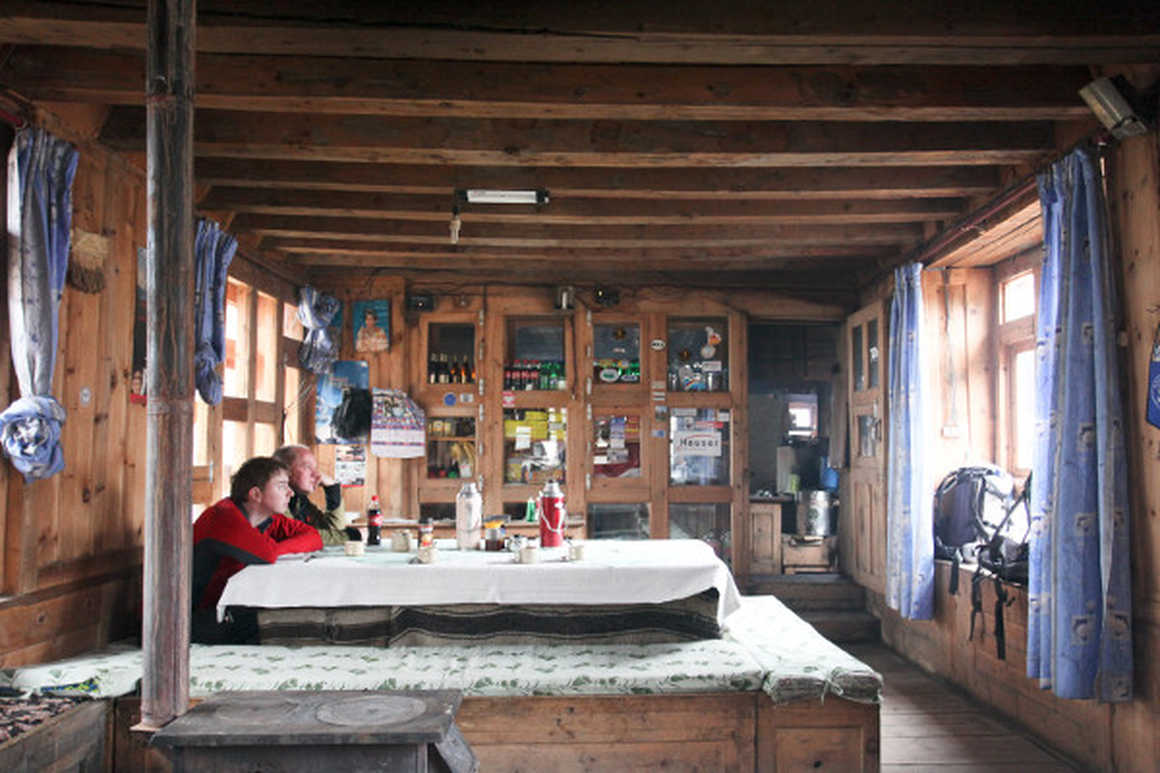 5. The distance and terrain is achievable for most
The trek from Nayapul up Poon Hill and around to Annapurna Base Camp is relatively short with only 8 days of walking in total but offers some of the most exciting views in the Himalayas. For trekkers short on time, this route is the perfect way to experience trekking in Nepal and whilst the terrain is steep at times, the hike is manageable for anyone with a reasonable level of fitness and training.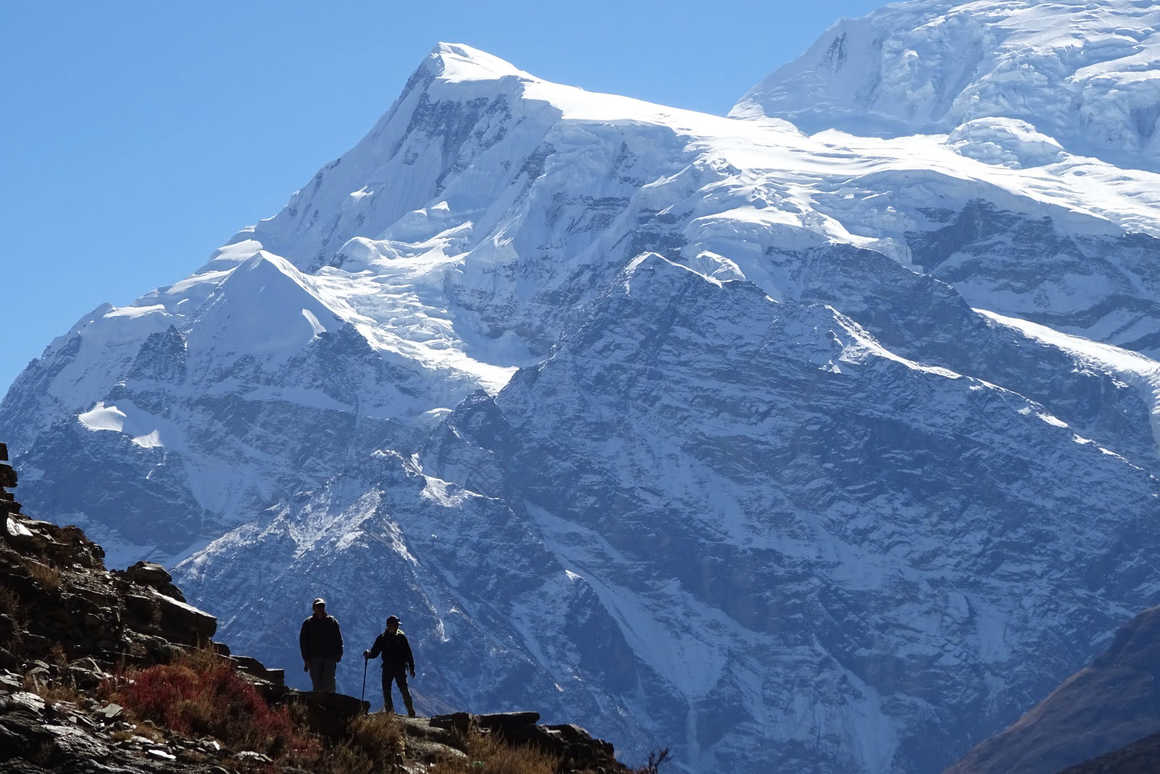 6. Staying in teahouses
Nepal teahouses are an experience all in themselves and those in the Annapurnas are no exception. As you walk through the Himalayas, you'll stumble across local teahouses scattered along the various trekking routes.

A welcome place to rest your head, eat a hearty meal and swap news and stories with fellow trekkers, teahouses in Annapurna are generally basic although you will find some that are more luxurious – you may even find one with hot water! A couple of US dollars or UK pounds will get you a bed for the night and a meal will cost the same again. You'll also find breakfast generally available, and they are a good place to stop at lunchtime for sustenance.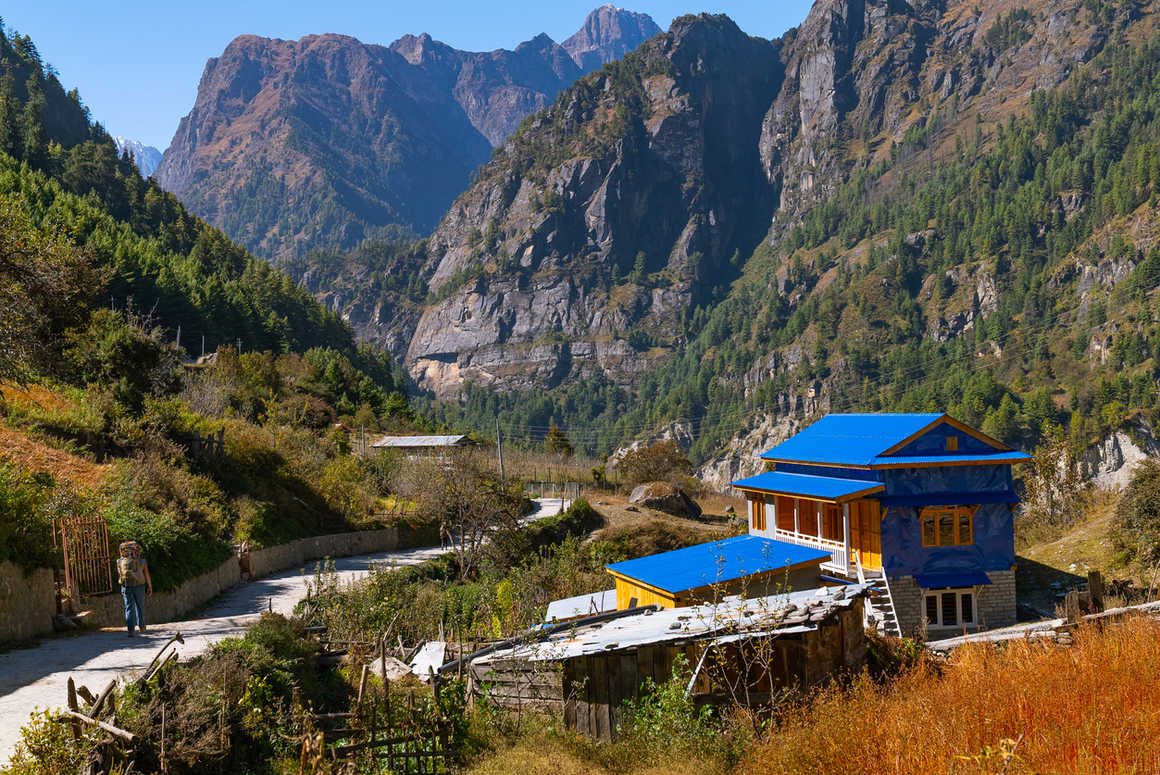 7. The Nepali Guides
Many guides, porters and sherpa in Nepal have spent their lives living at altitude and are as comfortable trekking in the Himalayas as we are at sea level. Never underestimate the value of a local guide when trekking to Annapurna Sanctuary.

Not only is it now required that you have a guide with you when walking in Nepal, but their experience, knowledge, advice and support is invaluable. They will advise on routes and detours, conditions and kit, provide stories and entertainment when you stop and will trek ahead to find a bed for you to sleep in. Their endlessly positive attitude has encouraged many a tired traveller to reach their daily destination and their stories will make the miles pass in minutes.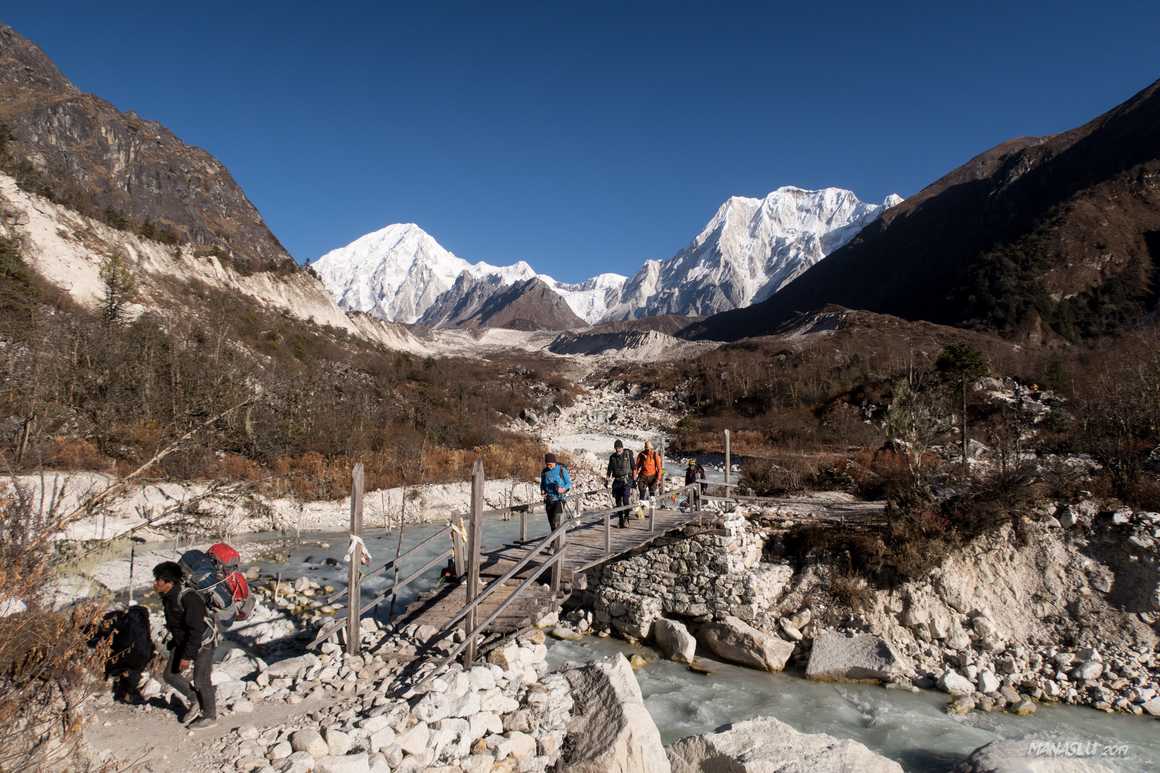 8. Unique insight into traditional Nepalese farming
Another feather in the hat of trekking to Annapurna Sanctuary over other trekking in Nepal is the unique insight into traditional farming in Nepal you'll get, especially during the early stages of your walk. Tourism is the second biggest industry here, and agriculture is the first. You'll hike through rows of terraced farms where subsistence farming is prolific and growing food alongside rearing livestock is a way of life for the generational families who live here.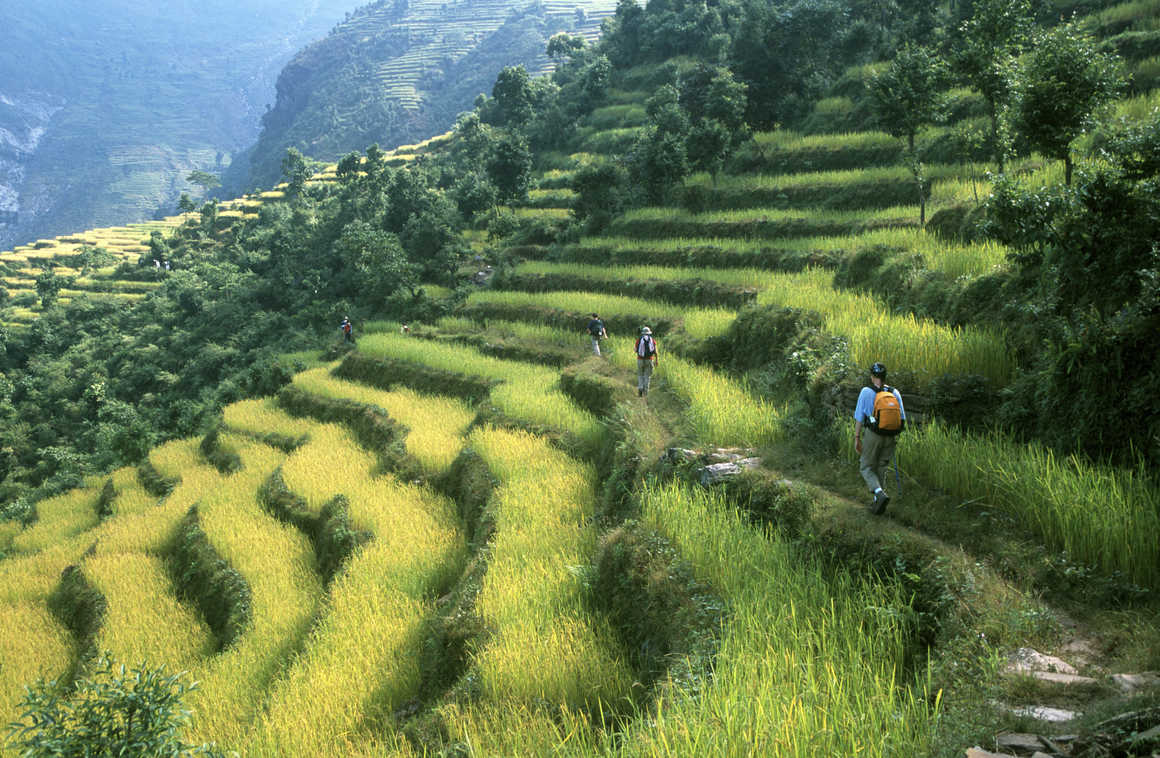 9. Sunset from Ghorepani
Make sure to include a
trek up Poon Hill
as part of your Annapurna Base Camp itinerary as this one of the best places in Nepal to watch the sunrise. Many a traveller have arrived at this iconic viewpoint in time to watch the sun cast its disappearing rays on the neighbouring mountains, turning the snow-capped terrain into a kaleidoscope of colour. A fitting reward after a day of climbing the steep steps up to Ghorepani.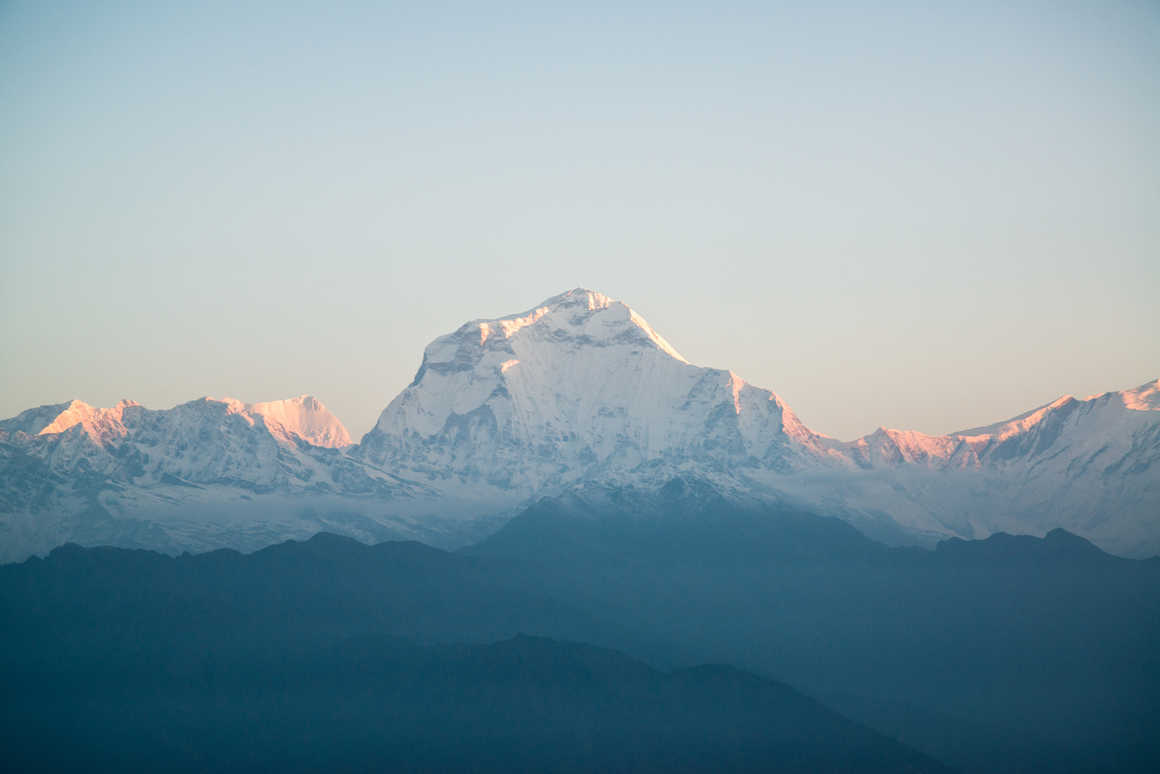 10. Less visitors than the Khumbu Valley
Often overshadowed by the
trek to Everest Base Camp
, the Annapurna trek to Base Camp Annapurna is a much quieter trekking route in Nepal with arguably better views of the surrounding mountains and more breathtaking scenery. If you're looking to try a Nepal trek and visit the incredible Himalayas, then consider the Annapurna Sanctuary route for a more off-the-beaten track hiking experience.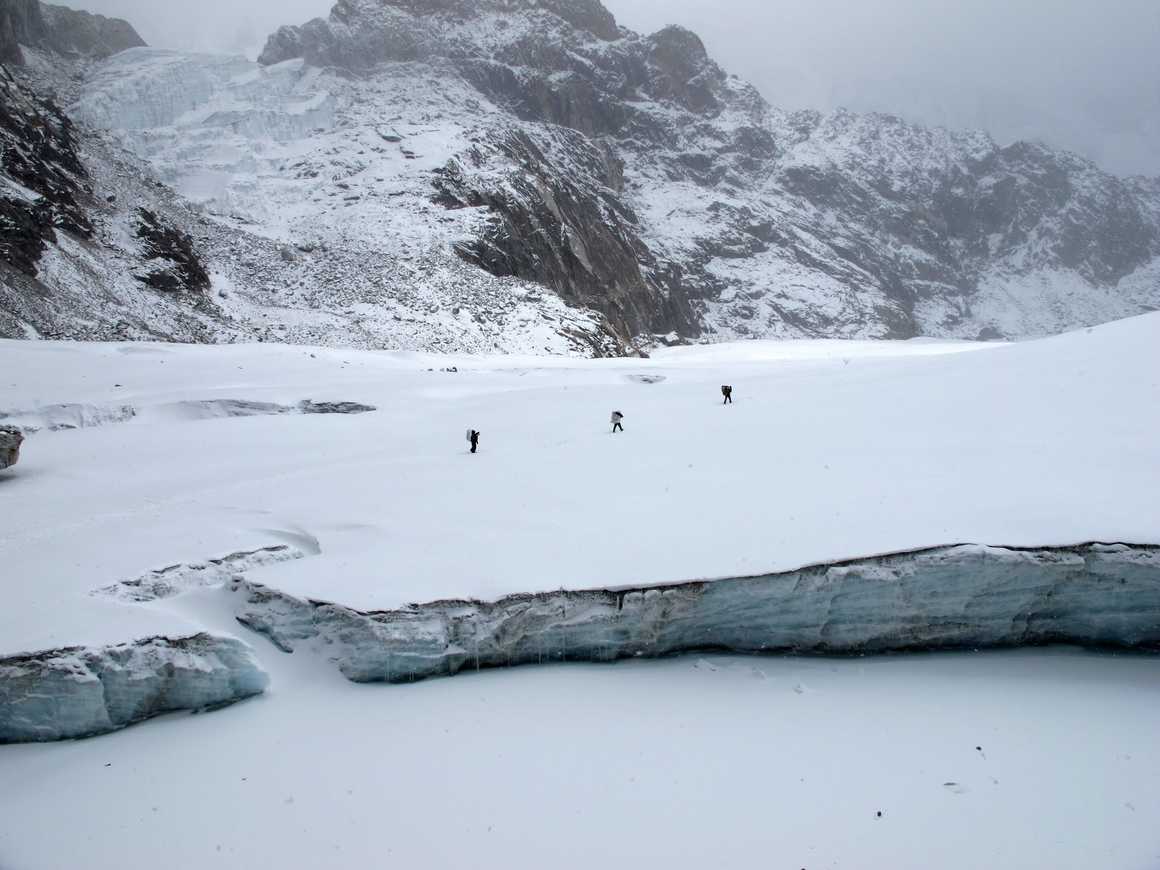 Whichever Nepal trek you choose to tackle, you won't be disappointed. Our dedicated team of travel experts have experienced them all and even we struggle to pick a favourite. Check out the full range of treks in Nepal below and put yourselves in the nurturing hands of our wonderful Nepali guides.