Our tailor made, private treks offer the best experience possible in Bhutan.

Total flexibility to choose any date and any route on all private treks

Add in a wide range of great options like hotel upgrade or timing your trip in to see one of the many festivals in Bhutan

Private treks are ideal for groups of friends, special birthday or anniversary celebrations, and corporate groups. You get to trek with a group of people you know well and you have none of the issues of being with other trekkers who may be slower or faster than you. And depending on the group size having your own private group may cost as little as £100pp more.

And as well as having an exclusive experience on your trek you can also add in a little luxury by upgrading your hotels, here are some suggestions below.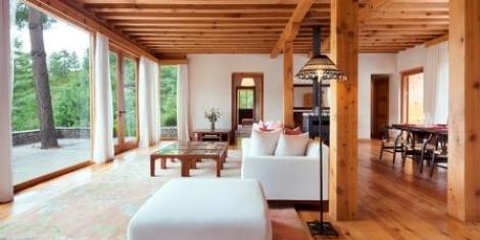 Uma Paro

Five star luxury resort set in a spectacular hillside location featuring exclusive private villas...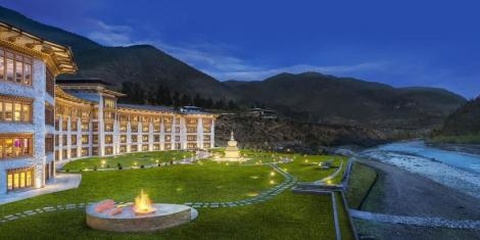 Le Meridien, Paro

Scenic and quiet river bank location, this hotel offers modern amenities, swimming pool, fitness centre and health spa plus world-class dining...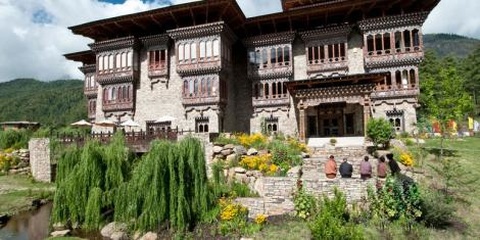 Zhiwa Ling Hotel, Paro

A traditional Bhutanese hotel authentically hand painted by local artists. Set in tranquil, natural gardens outside of Paro...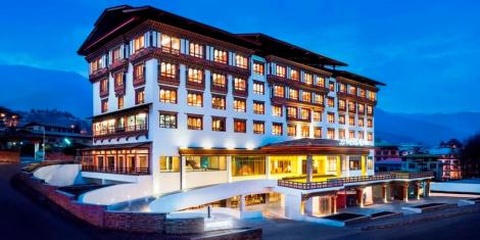 Le Meridien, Thimpu

Conveniently located in the heart of the capital city. Facilities include heated indoor pool, spa and fitness centre...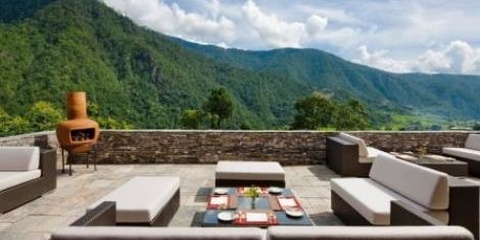 Uma, Punakha

Intimate luxury hotel located in the far western end of the lush Punakha valley...

Cultural Tours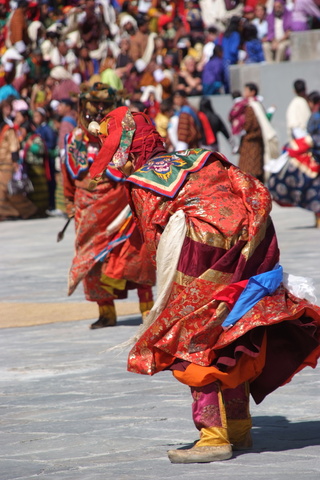 Besides trekking, Bhutan has some fantastic cultural activities and a lots of spectacular festivals. Cultural tours in Bhutan are possible to add as an extension to your trip. If this is something you are interested in then please get in touch with a member of our team. The main sites in Bhutan are:

Paro - Take a tour of the city. Bhutan's National Museum is housed in Ta Dzong, a watchtower built to defend Rinpung Dzong in the 17th century. Displayed over several floors, the collection includes religious thangkha paintings, relics and Bhutan's beautiful postage stamps. From the museum, a walk down to Rinpung Dzong; built in 1646 by the first spiritual leader of Bhutan, the Dzong is now home to the monastic body of Paro, as well as the offices of the Thrimpon (judge) and Dzongda (administrative head) of Paro district. The entrance to the Dzong is across a traditional Bhutanese covered bridge called Nemi Zam, from where there are great views of the Dzong itself.

Taktshang Lakhang (25 min from Paro) - The famous Tiger's Nest Monastery, perched high on the hill. The Taktshang monastery nestles on a clifftop, around 3100m above sea level. The main temple, one of the holiest sites for the people of Bhutan, was built in 1692. The name 'Tiger's Nest' originates from the legend that in the 8th century, Guru Rinpoche, an Indian Buddhist master, came to the monastery to meditate on the back of a tigress. The monastery is now recognised as a sacred place of worship for Buddhists, and will be visited by Bhutanese people at least once in their life. The main building was badly damaged by fire in 1998, but restoration work has now been completed.

Thimpu (1hr 15 from Paro) - Take a tour of Bhutan's capital and learn about it's monarchy's history. The King's Memorial Chorten was planned by Bhutan's third king, His Majesty Jigme Dorji Wangchuk, but was only completed after his death so now serves as his memorial. An important religious site and the focus of daily worship, people will circumambulate the chorten throughout the day, reciting prayers and whirling the red prayer wheels. Visit the Trashichhoe Dzong – The Fortress of the Glorious Religion – the seat of government and religion which is home to the monarch's throne room. Originally built in 1641, the Dzong was rebuilt in the 1960s using traditional Bhutanese methods.

Festivals in Bhutan are held mainly in the summer and autumn seasons with the biggest Thimpu Tshechu held between the 10th-13th August. The festivals tend to be colourful, flamboyant affairs with dancing and rituals performed in the streets. They are well worth adding into your trekking schedule if you have time.