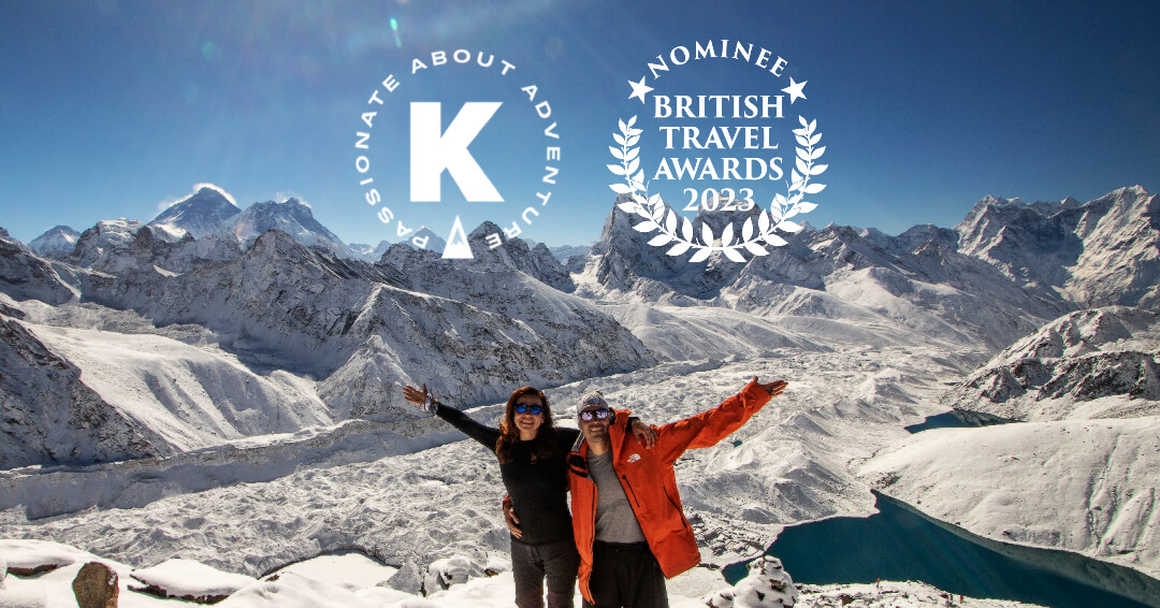 Kandoo Adventures has been nominated for the British Travel Awards 2023

We pride ourselves on taking guests on some of the most iconic adventures on the planet and making their experience the best ever, which is why we are thrilled to have been nominated in the category of 'Best Travel Company for Adventure Holidays' at this year's awards.

Kandoo Adventures' expert teams of adventure travel specialists, guides and supporting staff go above and beyond to make our trips the best they can be, which is why we've earned rave reviews on Trustpilot from over 1,000 guests with an average 4.9/5 star rating.

We want to thank all of our guests for sharing your experiences and for entrusting your often once in a lifetime adventure to be delivered by us.

You can make a difference - public vote
The British Travel Awards are voted on by the public, with voting opening on June 19th 2023.If you have ever traveled with Kandoo or know of our business and want to help support our mission to give people incredible experiences on dream adventures then please vote for us online.

We will share the link to vote directly for us on this page once it is live on June 19th 2023.

Important: public voting opens on Monday 19th June and closes Sunday 1st October 2023.