where to go when
There are no set times of the year when you can head out on an adventure. The world beckons all year round, although some months are better for certain destinations, such as trekking in Nepal where certain months promise better conditions and weather. We also book at different times of year for different destinations, as the Kandoo team understand some adventure trips may need more preparation than others. Sometimes we just need a last minute getaway to try something new and escape the daily grind. This adventure guide for 2024 will hopefully get you thinking ahead and plant some idea seeds for what you can achieve next.

Whether you're into challenging summit treks or sea kayaking, a wildlife enthusiast, into your flora and fauna or just love a good ole slog in a new, exciting place, Kandoo Adventures offer trips to stunning destinations across the globe for all ages and abilities. We offer long, slow rambles such as our explore Iceland trips, short technical climbs like some of our Nepal itineraries, paddling expeditions to isolated waters and trips with a little bit of everything, for example our Indonesian adventures.

To help you decide on where your next adventure will take you, we have put together a month-by-month guide for the best places to go depending on the time of year and why it's best to visit when.

January - Iceland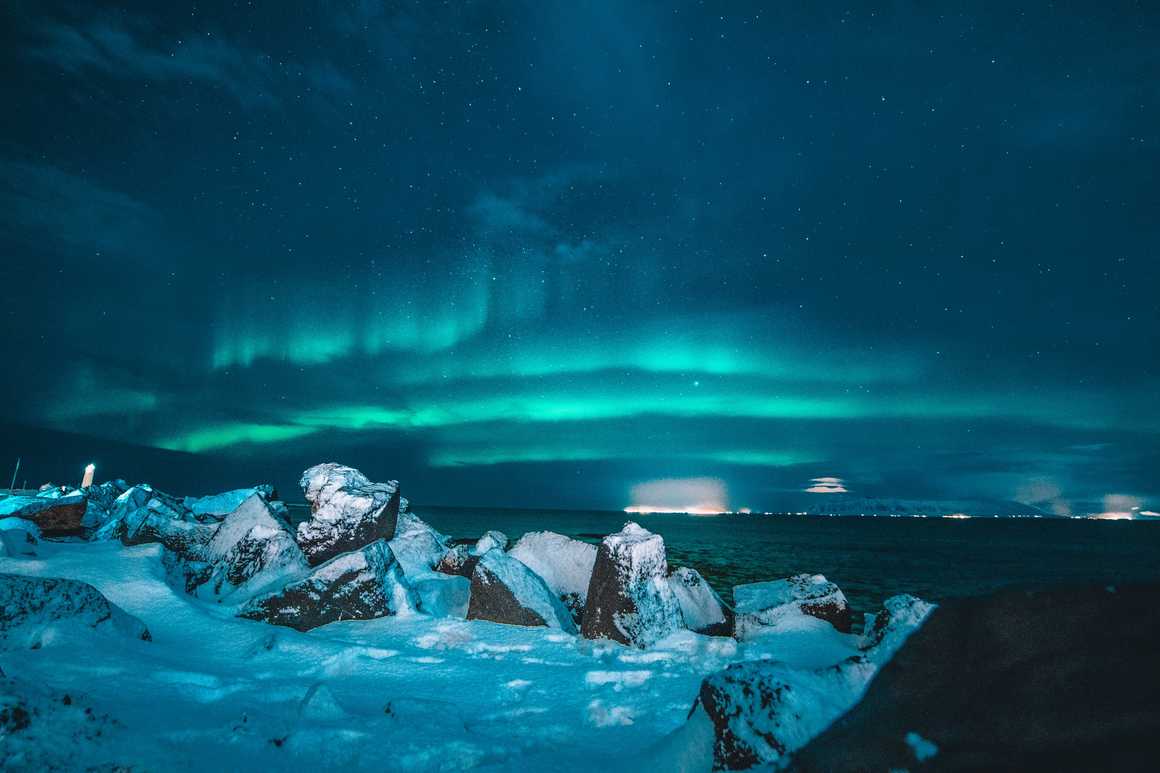 Due to the passing warm Gulf Stream Iceland has a surprisingly mild climate and coupled with its location on a volcanic ridge, it is possible to explore Iceland all year round. We don't mean the weather in Iceland is tropical by any means but with an average summer temperature of 10-13 degrees Celsius, it certainly isn't as cold as the name implies.

In our humble opinion January is the best time to visit Iceland to have the best chance of experiencing the insanely beautiful aurora borealis or Iceland Northern Lights. The average daily temperature will likely be somewhere between -3 to 3 degrees, so cold, but not too cold, and the long night will make much of the day dark. There will be around 4 hours daylight each day which leaves plenty of opportunity to spot the magnificent light show. Perhaps even from the warmth of the renowned Iceland hot springs, such as Blue Lagoon Iceland or other popular bathing spots.

Visiting in the northern hemisphere in winter will mean less tourists about and more varied weather conditions but we think the benefits outweigh the cost.

February - Morocco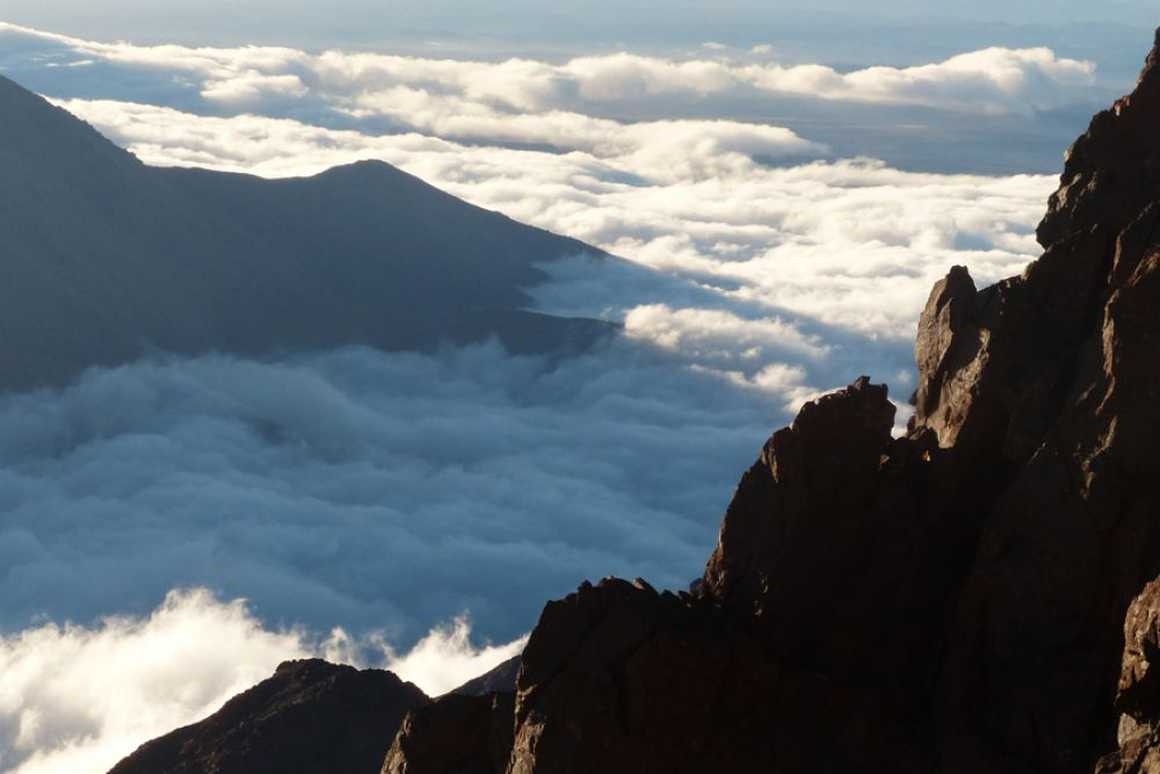 A surprising choice for February? Morocco is in northern Africa so largely enjoys a warm climate for much of the year, rising to pretty hot temperatures in the summer months. Some might say too hot. We think visiting Morocco in winter is a great idea as you can escape the colder weather at home and bask in winter warmth in this vibrant and exotic country.

In particular for the trekking enthusiasts amongst us, climbing Mount Toubkal in winter is an experience not to be missed. Obviously, temperatures at higher altitudes, even in Africa, are much cooler than at sea level which makes trekking the highest peak in northern Africa in winter a welcome respite from the warm weather of cities like Marrakech.

The benefits of climbing Mount Toubkal are numerous. It is a great climb for those wanting to try trekking in winter conditions. The views across Morocco and the Sahara are truly unparalleled and just magical. Trekking in Morocco in general is awesome because there is such a contrast between the hot, bustling souks and medina of the busy towns and the cool, calm quiet of the High Atlas.

We're pretty confident that adventure seekers young and old will enjoy visiting this exciting country and our Morocco trips are perfect for solo travellers, men, women and couples. The only requirements are a good level of fitness and a positive mental attitude.

March - Chile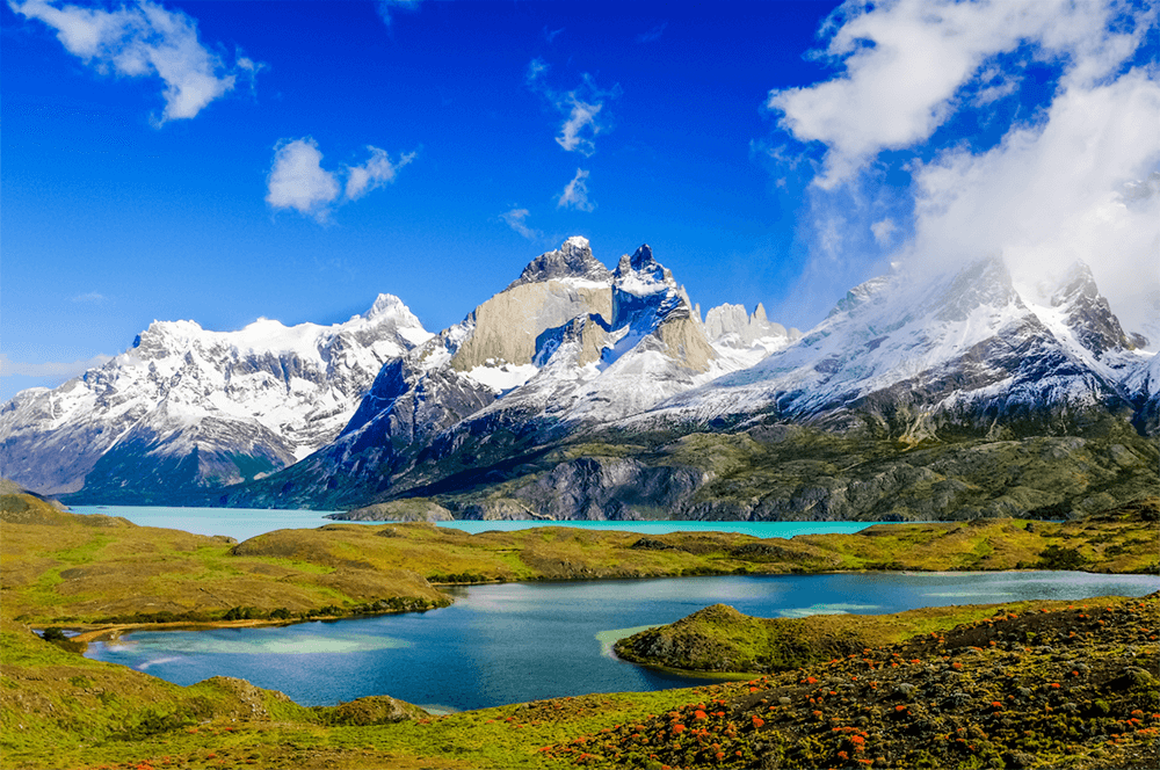 Stretched along the western coast of South America, Chile is separated from neighbouring Argentina by the sprawling Andes mountain range which covers most of the border between the two countries. These vast mountains make Chile an exciting place for trekking and the month of March, in our opinion, is the best time to go.

The summer months of November to January can be hot and humid, whereas in autumntime there is less humidity, less wind and the winter rains haven't yet begun. Chile has two iconic trekking trails, the O Circuit Chile trek and the W Trek Chile. The W trek takes in the Andean glacial lakes of Lake Pehoé, Lake Grey and Lake Nordenskjöld with gentle ascending paths through the incredible mountains of Patagonia offering stunning views around every corner.

Those travellers who fancy more of a challenge may prefer the O circuit route which follows parts the W trek before ascending up into the remote hills of the high Torres del Paine mountains. For a trekking experience well away from the crowds, breathtaking scenery and an experience many travellers only dream about, we can think of no better way of travelling Chile than on foot in the Andes.

April - Peru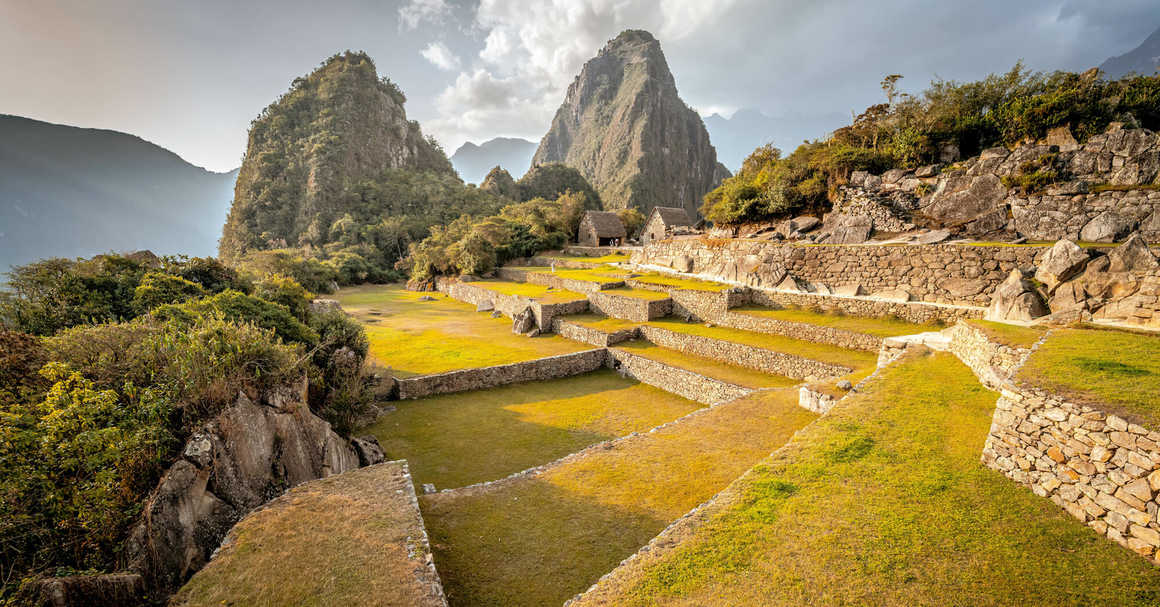 North of Chile and much closer to the equator is the neighbouring South American country of Peru. Despite the plethora of precious metals and other valuable natural resources of Peru, this Latin country is one of the poorest in the world and relies on the tourism industry to provide jobs and income. The team at Kandoo love Peru for its exciting cuisine, rich culture, natural wonders and famous history.

Most notably perhaps, Peru is home of Machu Picchu, an ancient Incan city perched high in the Andes. This fascinating archaeological site has attracted and delights historians for decades and welcomes thousands of international travellers each year. Built approximately 3500 years ago this stone settlement is an incredible feat of engineering and design surrounded by lush rainforest and panoramic scenery.

You can get to Machu Picchu by bus, but why miss out on travelling the famous Inca Trail. April is a fantastic time to trek in Peru as the rains will have mostly likely finished, it's not peak summer when hoards arrive from afar and the landscapes are vibrant and thriving.

We highly recommend travelling to Peru for anyone with a love of history, the outdoors and a thirst for foreign culture. Kandoo offer a range of Machu Picchu and other Peru trekking trips and are sure to have something to suit your travel wishlist.

May - Jordan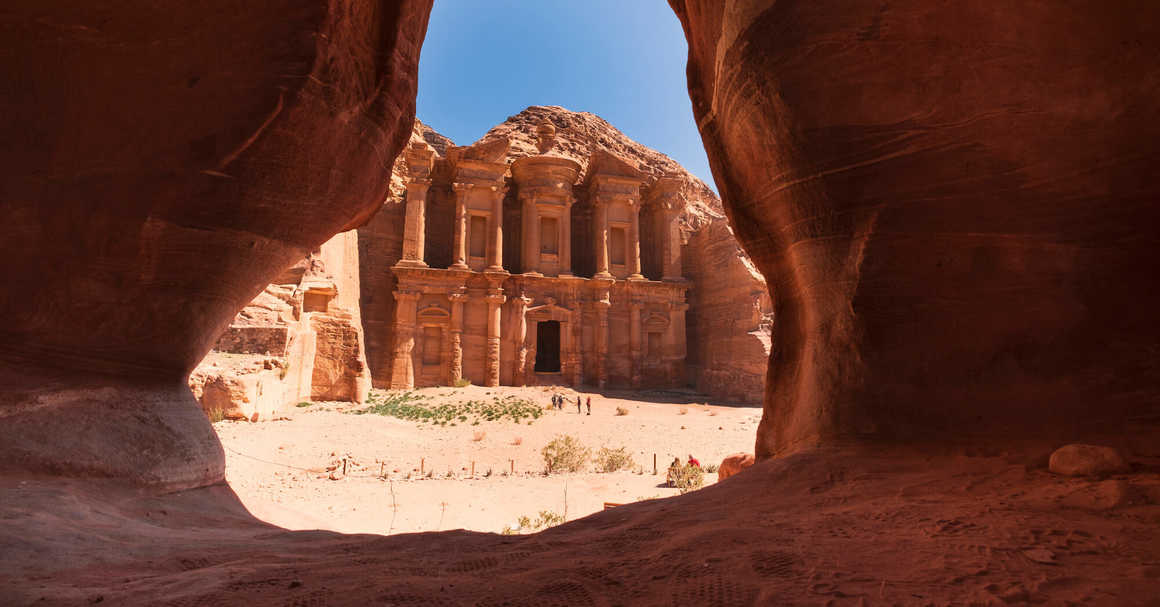 The middle eastern country of Jordan is landlocked between Saudi Arabia, Syria, Israel and Iraq. This hot, dry country sits on both the Red Sea and Dead Sea and has some of the most interesting ancient monuments in the world. The UNESCO World Heritage Sites of Petra and Wadi Rum in particular are visited by thousands each year who come to explore these awesome historical attractions.

Because of its location, Jordan has long been accepting of refugees from neighbouring countries and its people are warm, friendly and welcoming. Jordan is a great place to explore on foot as there is so much to see and do here. From the lush Mediterranean climate of the north to the ancient wonders in the south, the seaside resorts of Aqaba to the fortresses and castles dotted across the landscape, Jordan is a country well worth exploring.

Summer in Jordan can be punishing, especially the further south you go. We reckon that visiting Jordan in May will ensure the rains have almost finished, daytime temperatures will be warm and pleasant and whilst the evenings may be cooler it is a quieter time to visit.

June - Svalbard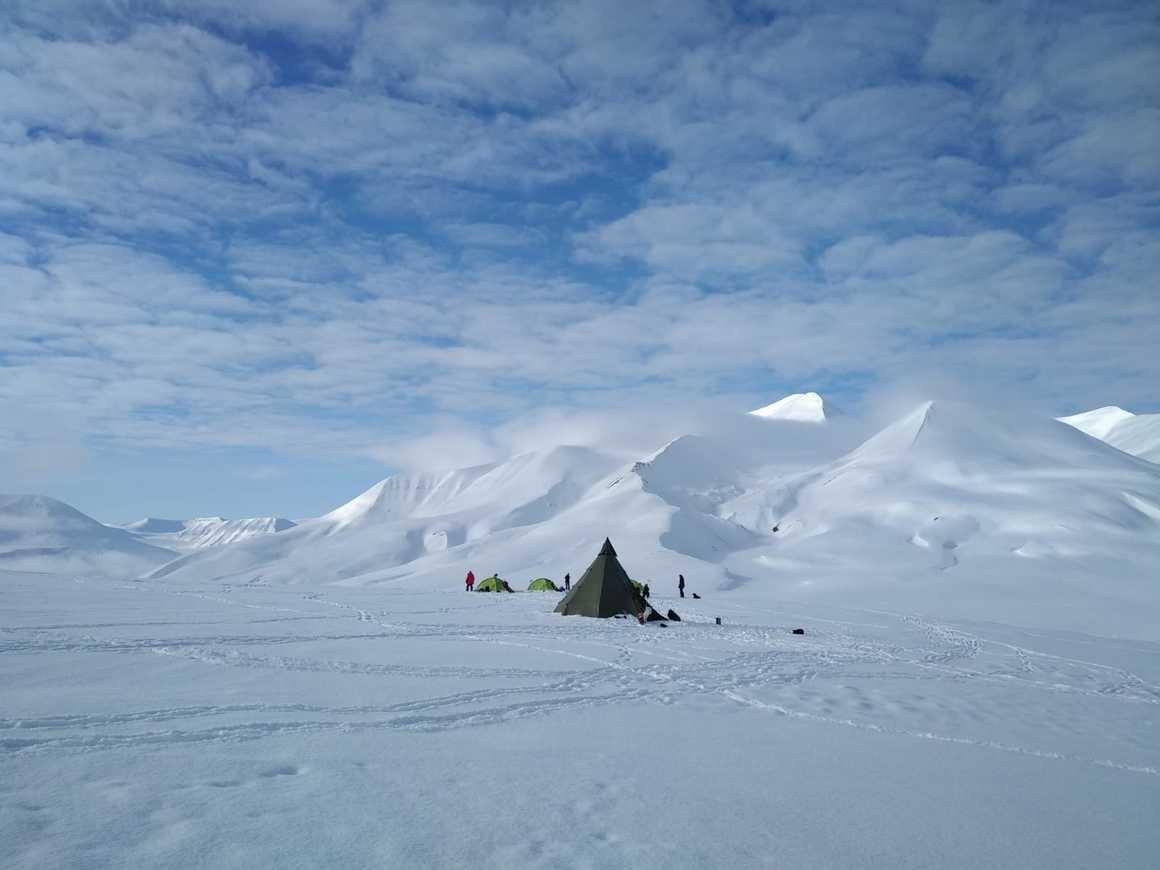 Svalbard, sometimes knows as Spitsbergen, is part of the Kingdom of
Norway
situated north of the mainland deep inside the Arctic Circle. It is one of the northernmost inhabited places in the world and a veritable paradise made of ice, snow, glaciers, tundra and sea. This unique archipelago is home to polar bears and walrus, seals, sea birds and to some of the world's biggest whales.
Svalbard is not a destination for those who fear cold and isolation, however if you're into once-in-a-lifetime type experiences, this is the place for you. Like Iceland, the Gulf Stream stops the sea around Svalbard's islands freezing and daytime temperatures in summer can get to a balmy 6 degrees Celsius. In June you'll experience the picturesque, if slightly annoying, midnight sun as the sun will stay above the horizon for most of the day and night. For this reason, there are no Svalbard Northern Lights as there is no dark however, the temperatures remain habitable and it's a great time to see wildlife.

If you thought visiting the Arctic Circle was adventurous, how about paddling it whilst you're there?! We highly recommend the Five Glaciers Svalbard Kayaking trip where, funnily enough, you explore 5 meeting glaciers from the chilly Arctic Sea in sea kayaks. You'll camp wild every night, fish for and cook your own dinner and fully immerse yourself in one of the most remote places on earth.

July - Tanzania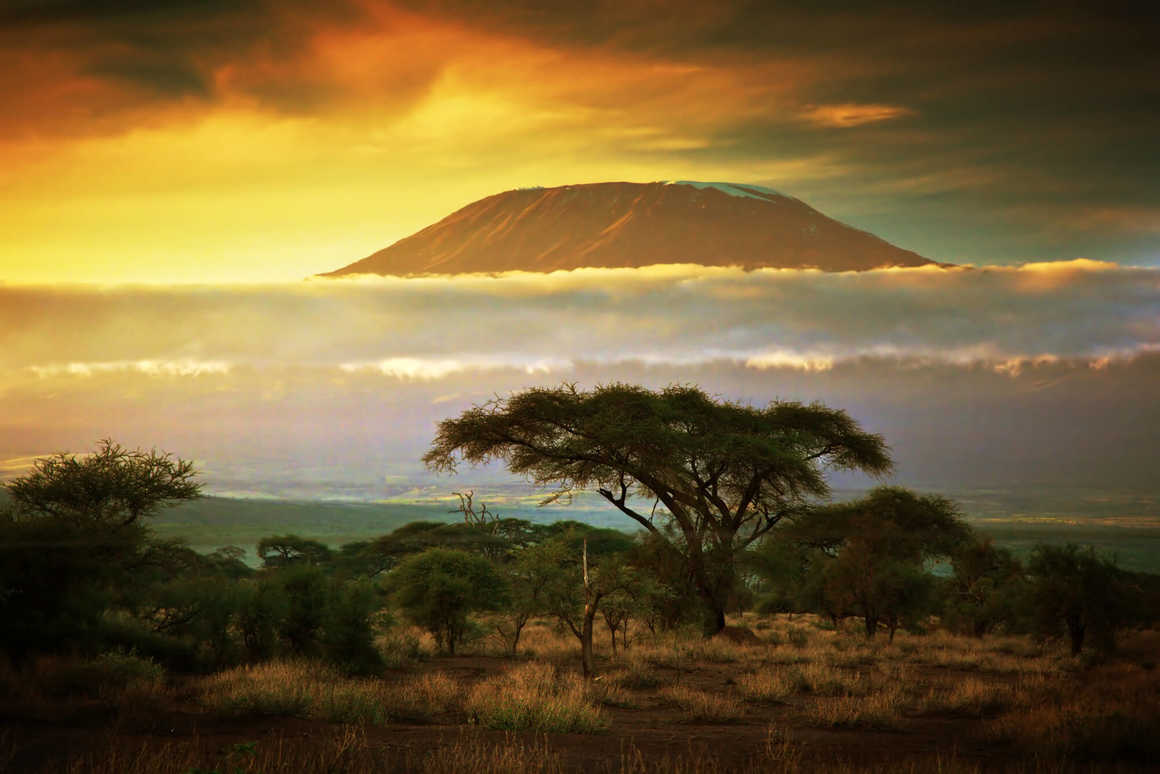 Tanzania in East Africa is home to the Serengeti National Park, the Ngorongoro Crater, the exotic island of Zanzibar and of course, the highest mountain in Africa,
Mount Kilimanjaro
. Kilimanjaro, or Kili, as it is affectionately shortened to is unusual in that is a large freestanding mountain surrounded by seemingly endless savannah, which is home to some of the largest wild animals in the world.
Exploring Tanzania offers something a little different to other trekking destinations, in that you can trek an iconic high peak and then enjoy a restful wildlife safari afterwards without needing to travel far. There are a variety of routes up Kili depending on how much time you have and what you want to see and adding on an Tanzania safari afterwards will give you time to put your feet up and try and spot elephant, hippo, zebra, giraffe, baboons, gazelle, wildebeest buffalo and hundreds of exotic birds.

June to November are the driest months in Tanzania and these shoulder months of June, July and early November are the best conditions for trekking, so long as you don't mind the odd rain shower. July is also slightly cooler on average than August and September, making the temperatures much more palatable.

August - Italy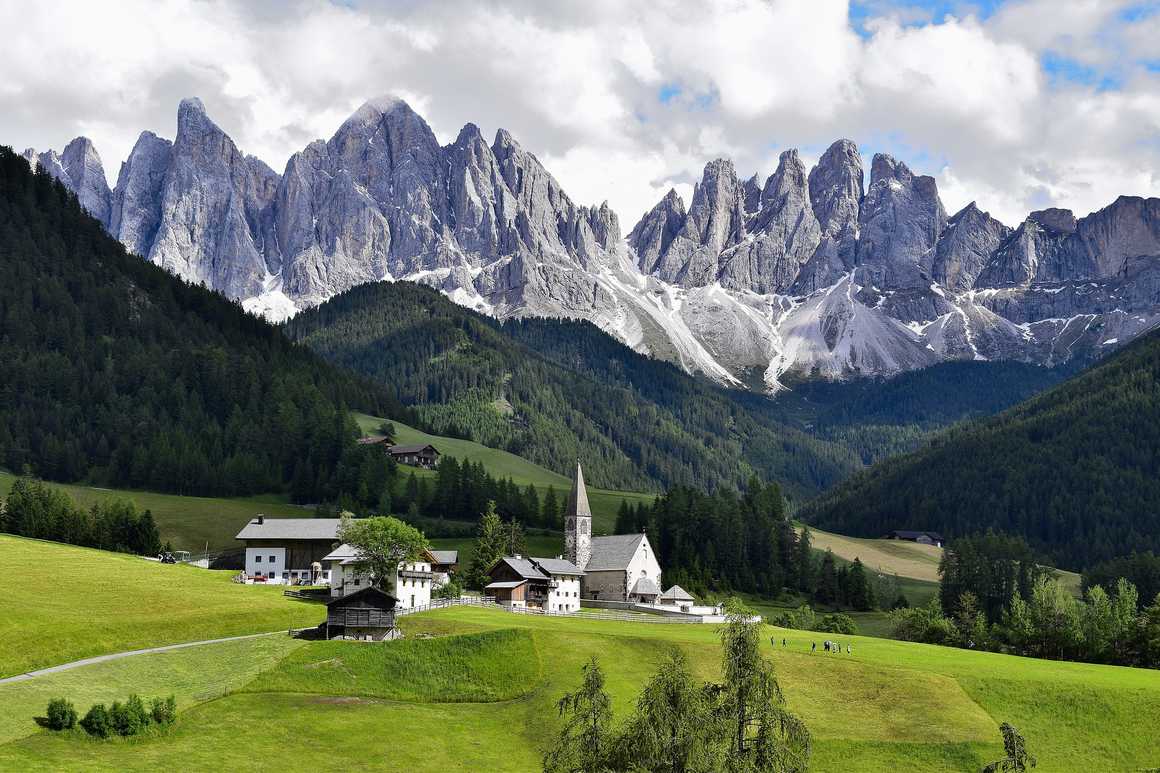 The vivacious Mediterranean country of Italy is a firm favourite of many of the Kandoo team. The climate, the food, the people and the way of life. We think the Italians, who happen to have the healthiest diet in the world, seem to have it sorted. It makes perfect sense then that the trekking in Italy would also be pretty fantastic. The warmest time to travel to Italy is in the summer months of July-September and we'd argue this is the perfect time to trek here too. Yes, it may be peak tourist season but while others are swanning around the city sights it's a great opportunity to escape the crowds and the heat and gain some altitude.

Northern Italy, as well as southeastern France, Switzerland and Austria, is home to the Alps mountain range where you'll find tons of adventure activities in the summer and all kinds of snow sports on offer in winter. Perhaps most notably, the Italian Alps is home to Gran Paradiso, the highest mountain in Italy. This rocky monolith involves lots of walking, traversing a glacier, a bit of scrambling with the reward of unmissable views across the Alps from the top. This mountain is a great introduction to mountaineering for beginners with a good level of fitness.

The Italian Dolomites in northeastern Italy are very different to the Alpine topography and boast beautiful rocky outcrops, sheer cliffs, dramatic peaks and hidden glacial lakes. For those who fancy seeing a different side to Italy, the Dolomite scenery is wonderfully unique and a very special place to experience.

September - Nepal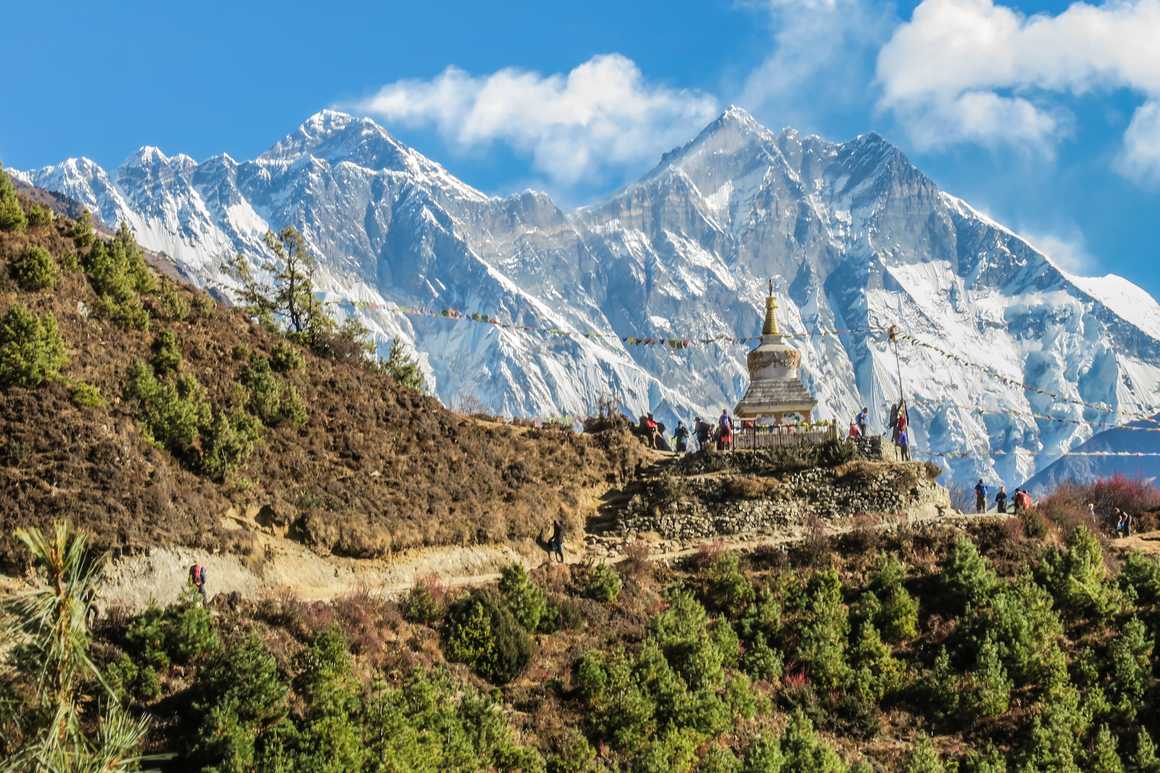 We love Nepal. All our wonderful customers love Nepal (just look at our Trust Pilot reviews!). This beautiful Himalayan country is home to the highest mountains in the world, the friendliest people in the world and the most gorgeous scenery you can imagine. AND there's something for everyone here. Whether you're a dedicated mountaineer or just starting to find your trekking feet, Nepal has so many different trekking routes to try, all of which take you through unspoiled valleys, across stunning passes and up magnificent peaks. Arrive in the capital city of Kathmandu Nepal and whet your appetite for adventure.

There are two main trekking seasons in Nepal, March - May and September – November. In spring you have milder temperatures and the budding flora and fauna to look forward to, whereas in autumn the temperature is warmer, and your chance of clear skies is much better. We reckon in September the monsoon rains have almost finished, the landscapes are bathed in golden sunlight most days and there may well be less trekkers than earlier in the year.

For the ultimate adventure trek to Everest Base Camp, or EBC. You can take a direct route which takes around a week to walk each way or stretch it into a longer adventure and climb Island Peak, explore remote passes or discover Gokyo Lake on the way. How long you have to hang out in Nepal will dictate which route works best for you, but whichever you choose you won't be disappointed. Your trek will inevitably take you through wild valleys, past Buddhist temples and shrines, to quaint teahouses and remote glaciers. The home of Mount Everest is picturesque, exciting and steeped in culture and tradition.

October - Indonesia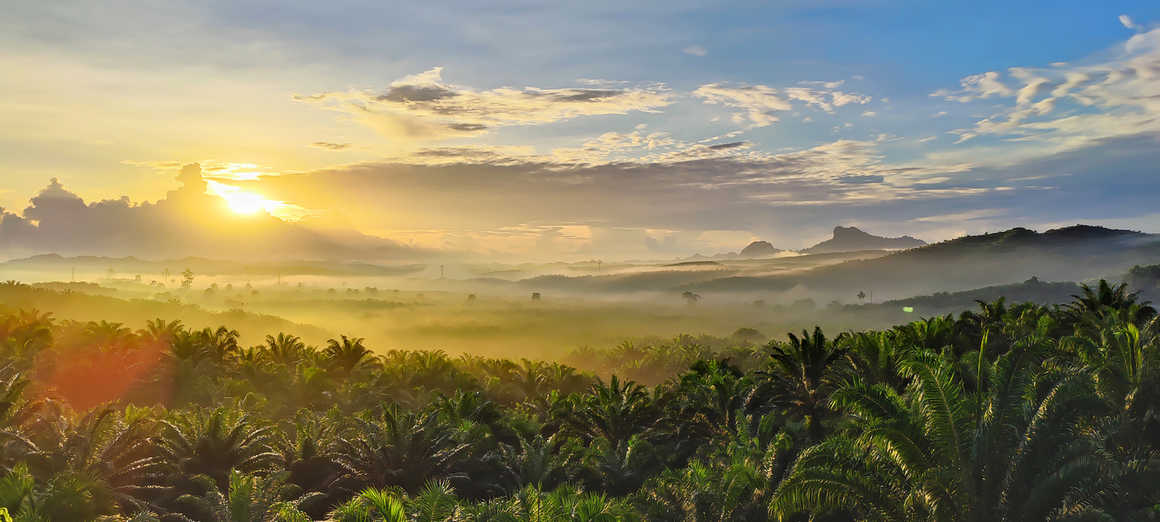 Indonesia might be more synonymous with white sandy beaches, tropical rainforest and turquoise sea than with trekking, mountains and adventures but actually this Asia archipelago, the largest in the world in fact, is a fabulous place to try your hand at something new.

Kandoo have put together a range of itineraries that include trekking up volcanoes, paddling in sea kayaks, surfing, white water rafting and mountain biking. Visit the home of the Komodo Dragon monitor lizard, Komodo Island, or take in the beauty of Bali Indonesia, or the Indonesia capital city of Jakarta. Make sure you add a few days onto your trip before and after your adventure to take some time to unwind on these heavenly islands.

In our opinion, October is the best time to visit Indonesia. Many of us will be escaping from the encroaching winter climes and enjoying the warm mid twenties temperatures. This is the dry season in Indonesia with October the last dryish month before the monsoons arrive but there will be less visitors here during this time and your chance of rain is still less than leaving your visit till December or early spring.

November - Bhutan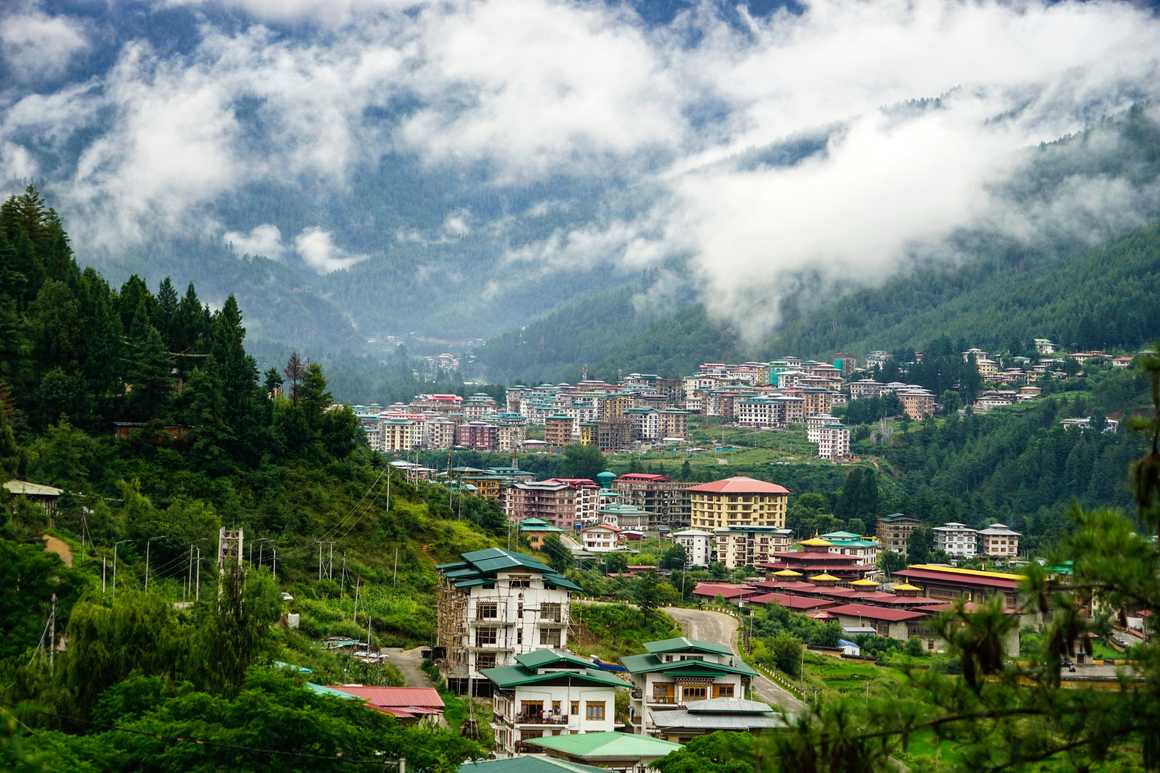 Ah Bhutan. Historically, the mysterious Bhutan had their border closed to visitors for so long that this intriguing country often feels like the land time forgot. The lush, rich landscapes of this mountainous Asian paradise straddle the Himalayas however Bhutan prohibits visitors from summitting many of its high peaks as they believe they are sacred and home to their Gods. However, there are some truly iconic experiences to be had on holidays to Bhutan and a little bit like Svalbard, this is a once-in-a-lifetime destination.

From the Snowman Trek to the Druk Path, you can explore the Bhutanese mountains on foot and immerse yourself in the rich culture of this secretive country. They say that every Bhutanese person visits the sacred Taktshang Lhakhang once in their life and we make sure to include a hike to this gravity defying ancient temple on every trip. The Tiger's Nest Monastery is named as such as it is said that a visiting Indian Buddhist master in the 8th century arrived on the back of a tigress … woa.

November is a great time for travelling to Bhutan as the monsoon rains have most likely passed, leaving behind ripening vegetation, warm temperatures and steady weather conditions. Perfect for exploring this unique destination.

December - Argentina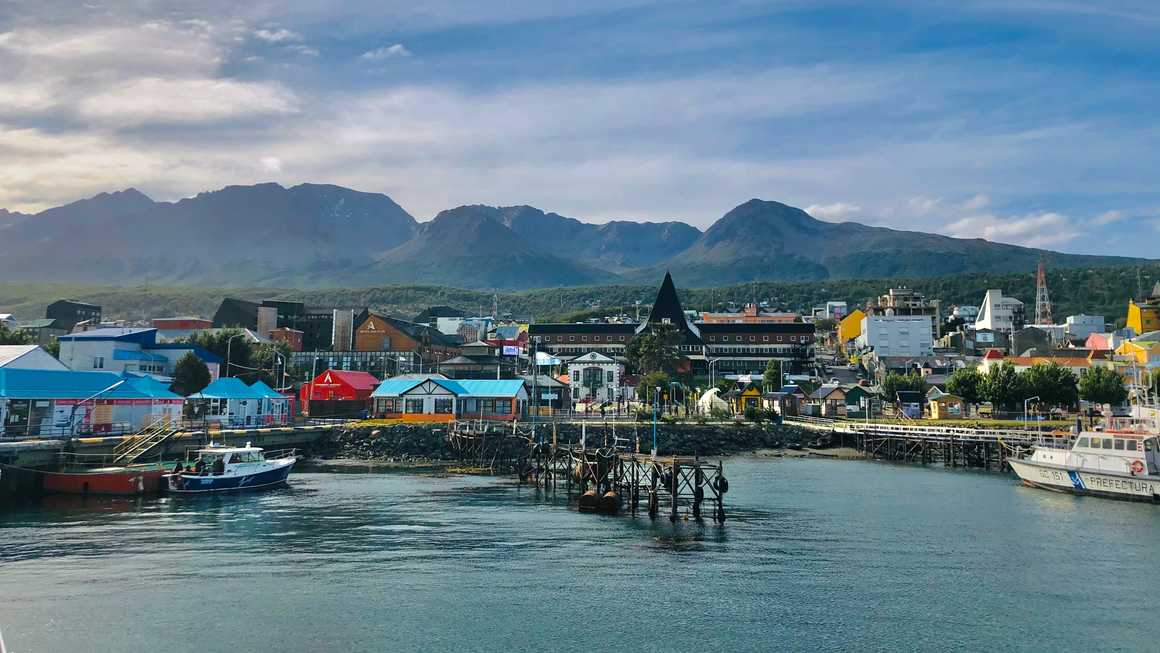 Vibrant Argentina is famous for its wine, dancing, cuisine and mountains. Much of the Andes, the longest mountain range in the world, is in Argentina, including the highest mountain in the world outside of the Himalaya – Aconcagua. This soaring peak is 6,961m high and the tallest in South America, the western hemisphere and one of the iconic seven summits, the highest summits on each continent.

As well as being a trekkers paradise, Argentina is one of the most biodiverse countries in the world. From the northern capital of Buenos Aires to the mountains of the Patagonia Argentina region in the south the country is home to high altitude peaks and lush rainforest, tropical coastline and Atlantic islands. This diversity makes is a super interesting place to experience.

For those of you who have climbed Mount Kilimanjaro, Aconcagua is a natural next step on your mountaineering journey. This is a very different, and more difficult, climb from Kili and a high level of fitness and positive mental attitude is required to summit the astounding Aconcagua however, if you're up for a challenge the experience of climbing this incredible mountain is worth every step.

Visit Argentina in December as you're avoiding the worst of the summer heat and the monsoonal showers and will be rewarded with warm temperatures and moderate weather. Perfect for a South American adventure.

There you have it folks. If you're in a quandary as to where to head to next, we hope this inspires and motivates you to try somewhere new, to try a Kandoo trip and to start planning your next adventure. We can't wait to explore with you soon.