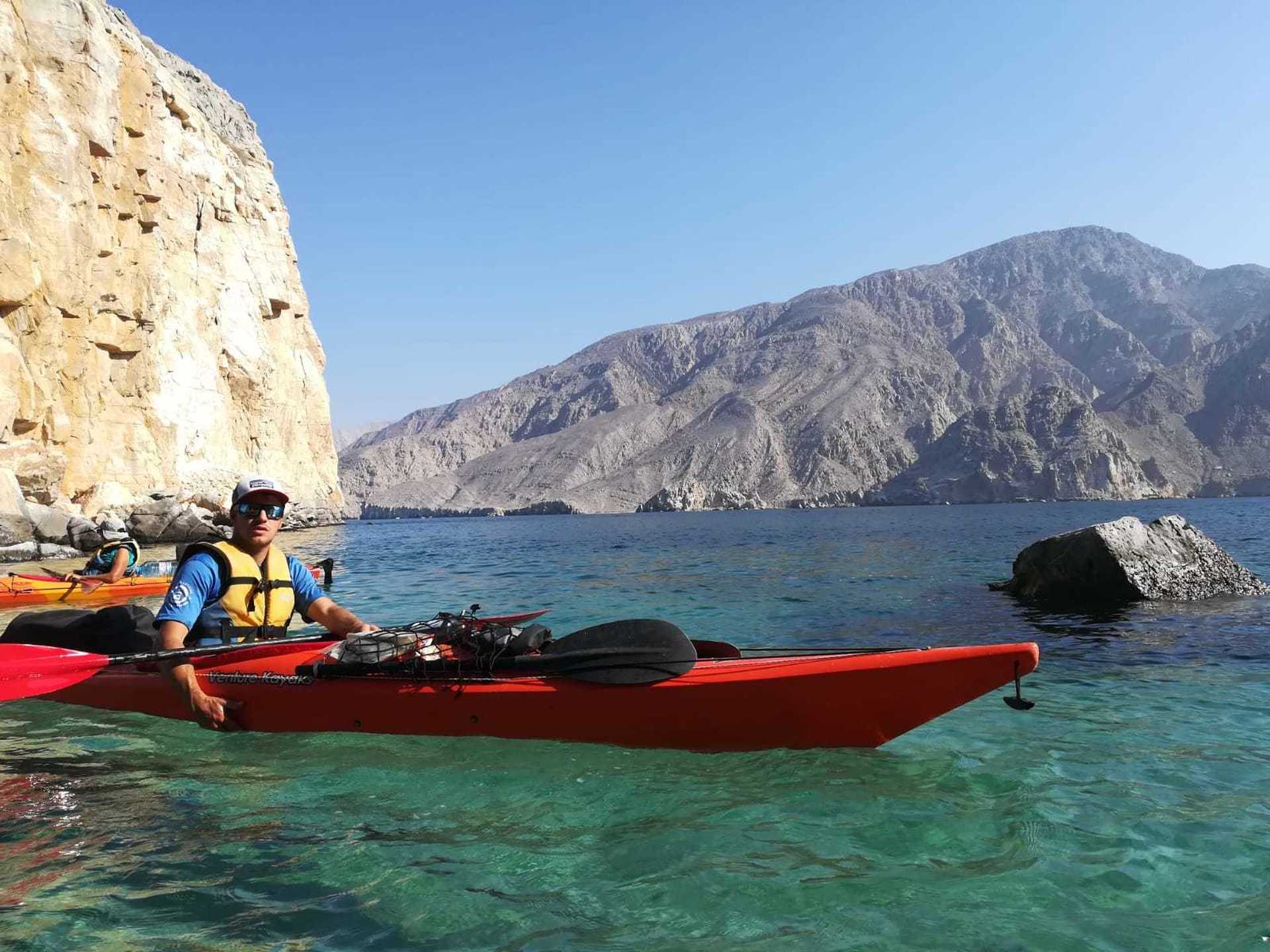 Local agency in Oman
Our local agency in Oman
Our base in Oman is in the town of Khasab, near the tip of the Musandam Peninsula and roughly 200km from Dubai. This is the perfect location for launching kayaks to explore the Arabian Fjords or setting off on foot to discover the sharp peaks and deep valleys of the Musandam mountains. Geographically, the peninsula shares many similarities with the fjords of Norway and Greenland and it is often our arctic specialists who will guide you through these blissfully warm and sheltered waters between the Arabian Gulf and Gulf of Oman. In Khasab, we keep a wide range of kayaking and camping equipment at our base, although the warm weather means most people will choose to just sleep out under the stars rather than climb into their tents. Our quality kit and expert guides allow us to provide you with a unique experience in this remote and little visited corner of the Middle East.
20 years of experience
8 expert guides
2 remarkable adventures
Local experiences
Kayaking

Discover a different perspective as you journey and explore beautiful landscapes by kayak

Trekking & Hiking

Our core collection of treks and hikes, through some of the world's most outstanding landscapes

Multi-activity

Kandoo Adventures' trips with different activities to enjoy each day
A word from the team
Our adventures in Oman could not be more spontaneous, wild or authentic. Exploring the fjords of Musandam is all about forgetting your normal life back home and getting back to basics. Immersing yourself in a peaceful wilderness where dolphins and turtles glide through the turquoise waters and tiny villages perch on cliff tops far above the fjords. This destination really is food for the soul.
Our travel inspiration