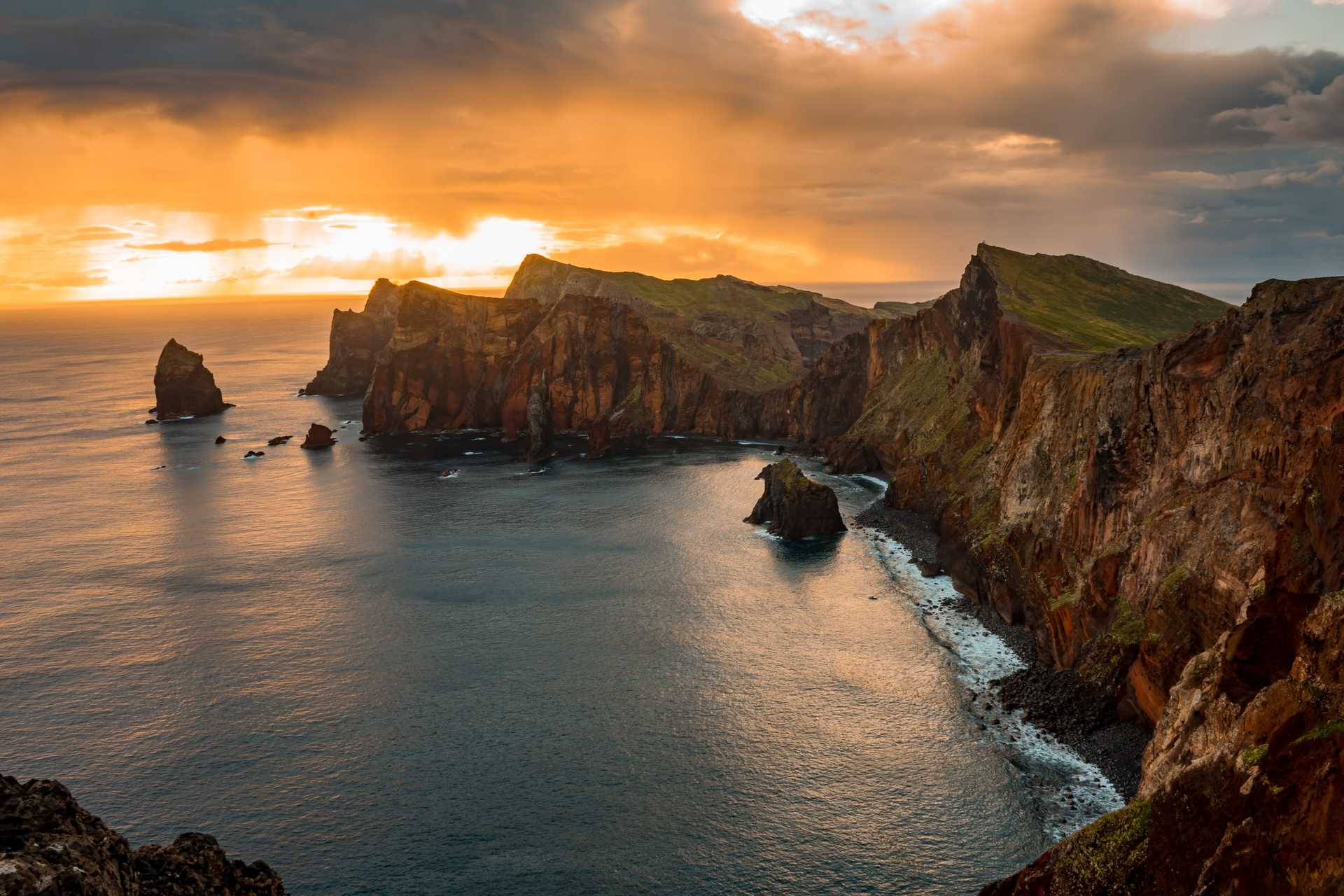 Madeira Travel Guide
When to go?
Seasons, climate, festivities
March to May

The spring time is moderate on Madeira. You can expect temperatures between 19°C and 23°C increasing slowly as the year goes on. There is very little rain at this time so it is a great season to be trekking in the mountains. Another good thing about this time of year is the low number of tourists.

June to August

This is the second busiest season for tourism in Madeira so expect to see plenty of other people in the hills and on the coasts. There is sometimes no rain at all for a whole month at this time of year. Expect hot days between 21°C and 27°C.

September to November

In autumn time the temperature will drop slightly and the rains will arrive. Expect temperatures between 20°C and 25°C and a good chance of rain or even snow at higher elevations. Tourism is at its slowest during these months due to the wet weather.

December to February

This is peak season in Madeira so get your flights booked early and expect the hotels to be busy. The weather is cooler, around 19°C to 22°C and you can expect a little rain from time to time. The cooler temperatures make this a nice time to walk the levada trails without over heating.
Temperatures and climate
Min/max temp (°C) / Average rainfall (mm)
Funchal

Jan
Feb
Mar
Apr
May
Jun
Jul
Aug
Sep
Oct
Nov
Dec

Average temp

C° min / max

14° / 18°

14° / 18°

14° / 18°

14° / 19°

16° / 21°

18° / 23°

19° / 24°

20° / 27°

20° / 25°

19° / 23°

17° / 21°

15° / 20°

Average rainfall

(mm)

110

80

60

70

20

10

10

10

40

100

100

90

Porto Moniz

Jan
Feb
Mar
Apr
May
Jun
Jul
Aug
Sep
Oct
Nov
Dec

Average temp

C° min / max

13° / 15°

13° / 15°

13° / 16°

13° / 16°

15° / 18°

17° / 21°

19° / 23°

20° / 24°

19° / 23°

18° / 21°

15° / 18°

14° / 17°

Average rainfall

(mm)

68

63

73

55

32

12

3

4

30

85

82

113
Holidays and festivities
Madeira Carnival

February / March

The Madeira Carnival starts on the Friday before Lent and ends on Shrove Tuesday. Expect plenty of dancing in the streets of Funchal along with parades and amazing food!

Madeira Flower Festival

May

Madeira is know as the "Island of Flowers" and its blooms are sold all over the world. This festival is a celebration of colour and fragrance with amazing floral displays in the square Praça do Município.

Madeira Wine Festival

August

This festival takes place during the grape harvest towards the end of August. Expect folk music, local handicrafts and parades in addition to wine tasting of course!

Madeira Atlantic Festival

June

The Atlantic festival kicks off the summer season with huge music and firework events every weekend in the month of June. There is also the 3 day Roots Festival featuring musicians from all around the world.